Willie Nelson becomes latest celebrity in marijuana business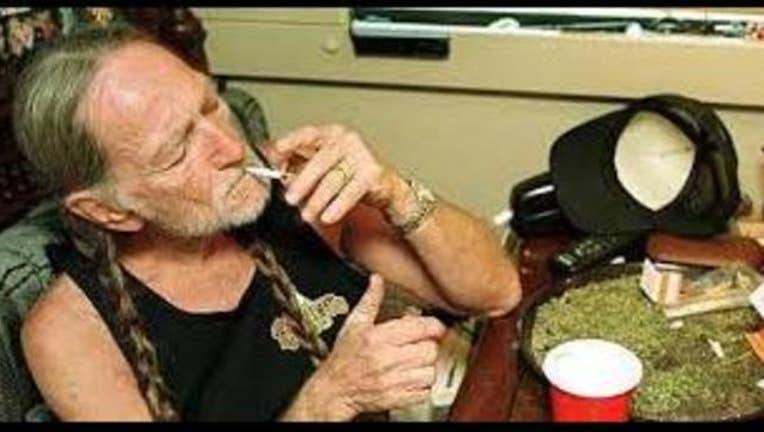 article
SPOKANE, Wash. (KTVU-AP) — Country music star Willie Nelson announced plans Monday to roll out his own brand of marijuana, capitalizing on his association with pot and the unofficial stoner holiday, 4/20.
The move makes the 81-year-old "Roll Me Up and Smoke Me When I Die" singer the latest celebrity to jump into the marijuana marketplace.
"Willie's Reserve" will be grown and sold in Colorado and Washington, where recreational pot is legal. Nelson said in a statement that he's "looking forward to working with the best growers in Colorado and Washington to make sure our product is the best on the market."
Nelson joins other famous pot personalities, including rapper Snoop Dogg, who endorses vaporizing products; singer Melissa Etheridge, developing marijuana-infused wine; and reality TV star and self-help guru Bethenny Frankel, who is working on a strain of Skinnygirl weed that wouldn't leave users with the munchies.
"Like other industries, branding and creative marketing is a big part of supporting legal cannabis products," said Vicki Christophersen, director of the Washington CannaBusiness Association.
Christophersen said these connections continue a long tradition of celebrities endorsing the use of marijuana — even decades before it became legal for adult use.
Nelson, who was not available for comment Monday, is among those with well-established connections to cannabis. He's been a decriminalization advocate and has been busted for pot possession several times. He also appeared in the stoner comedy "Half Baked."
Washington and Colorado made pot legal for adult use in 2012. Oregon, Alaska and the District of Columbia also have removed legal restrictions, and more states are expected to vote on legalization next year.
The moves have created marketing opportunities, but links to celebrity smokers aren't always considered a positive.
This year, the National Cannabis Industry Association decided to drop actor Tommy Chong — co-star of the "Cheech and Chong" comedy team — as it prepared to lobby Congress for pot-friendly regulations. The group wanted to move past the stoner stereotypes they say Chong represents in favor of positioning pot as similar to fine wine.
Others see it differently, however.
Chong has an endorsement deal with Marisol Therapeutics, a pot shop in Pueblo, Colorado, that sells a strain in his name.
Store owner Mike Stetler called Chong marijuana's equivalent of the Marlboro Man, and when it comes to pot pitchmen, he asked, "Who better?"