Wisconsin district investigates boys' apparent Nazi salute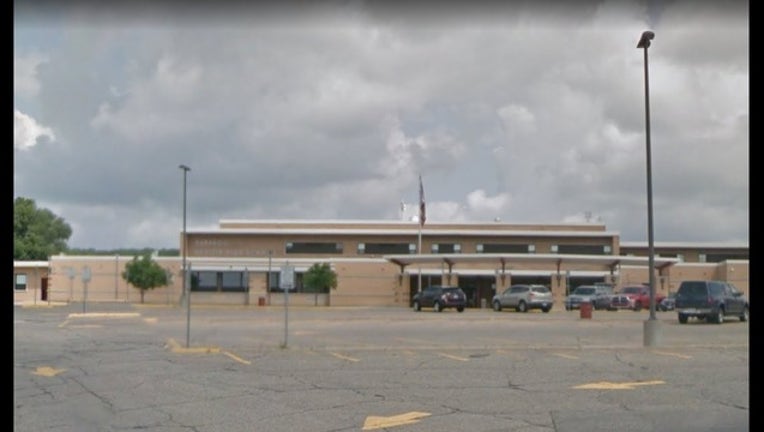 article
BARABOO, Wis. (AP, KTVU) - A Wisconsin school district is investigating a photo of a group of high school boys giving what appears to be a Nazi salute.
Baraboo Superintendent Lori Mueller said she became aware of the photo Monday after it was posted on social media.
The photo of more than 60 male students of Baraboo High School dressed in suits, some wearing boutonnieres, shows many with their right arm extended upward while posed on the steps of the Sauk County Courthouse.
Mueller did not say what occasion may have brought the students together, but said the photo appears to have been taken last spring and wasn't taken on school grounds or at a school-sponsored event.
"The school district is investigating this situation and is working with parents, staff and local authorities. If the gesture is what it appears to be, the district will pursue any and all available and appropriate actions, including legal, to address the issue," Mueller said in a letter to parents and guardians.
"The Baraboo School District is a hate-free environment where all people, regardless of race, color, religion, creed, sex, sexual orientation, gender identity, national origin or ancestry, are respected and celebrated," Mueller's letter continued.
The photo spread quickly on Twitter Sunday night and Monday morning with the hashtag #barabooproud, which is often used by the district to promote its activities and athletic programs.
The Baraboo Police Department said it was assisting with the district's investigation.
The Auschwitz-Birkenau Memorial and Museum in Poland tweeted criticism of the photo.
"This is why every single day we work hard to educate. We need to explain what is the danger of hateful ideology rising. Auschwitz with its gas chambers was at the very end of the long process of normalizing and accommodating hatred," the tweet said.
Baraboo is a town of about 12,000 residents that's about 115 miles (185 kilometers) northwest of Milwaukee.