Woman arrested for selling edibles disguised as 'fruit loops,' rock candy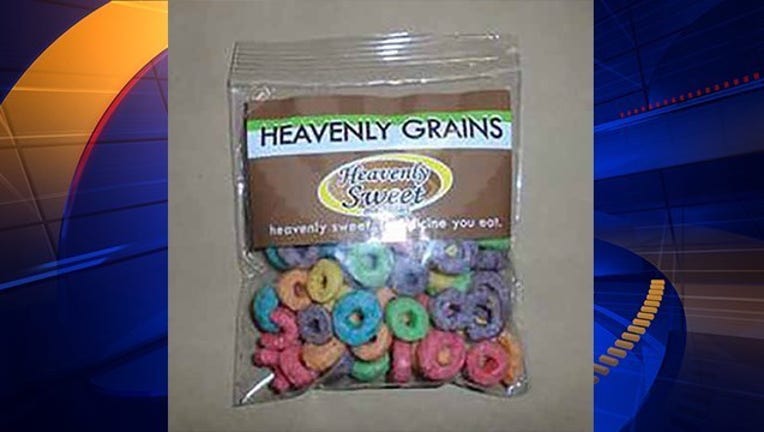 article
HOLLISTER, Calif. (KTVU) – An 18-year-old woman was arrested for selling edibles, disguised as cereal and candy, in a church parking lot near San Benito High School.
According to Hollister Police, an officer was dispatched to the parking lot of the church on Cienega Road after a report of a suspicious vehicle and possible drug activity.
The officer spoke with four young adults and two teens.
According to police, Tara Postigo admitted to possessing marijuana.
The officer discovered that some edibles at the scene were made to look like the cereal "Fruit Loops," and rock candy. The edibles were allegedly infused with THC and/or hash oil.
The juveniles were released to their parents, and three adults were released without charges at this time.
Postigo was booked at San Benito County Jail for contributing to the delinquency of a minor and possession of marijuana for sales. Additional charges are pending which could include conducting sales within 1,000 feet of a school.
The Hollister Police Department is warning the public that foods containing marijuana may be sold in the area, which could lead to unsuspecting victims and possible overdoses.