Woman, girl stabbed in Vacaville, suspect pronounced dead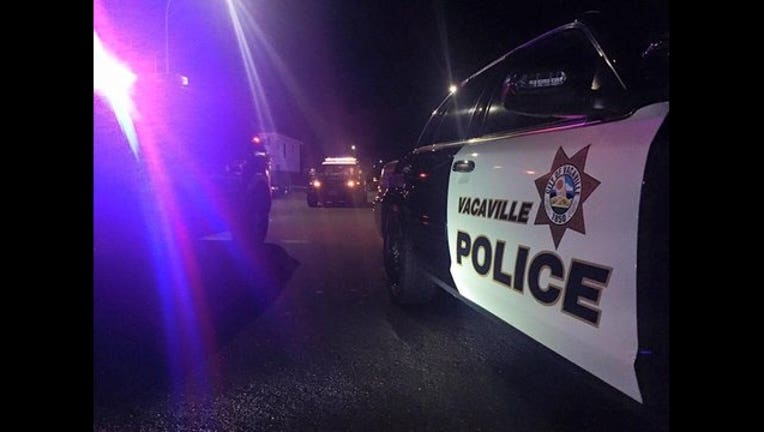 article
VACAVILLE, Calif. (KTVU) - Police in Vacaville responded to a stabbing and structure fire at the 1200 block of Alderwood Way on Monday night.
The fire began around 6:40 p.m. Police said two people were found in the driveway with stab wounds; a 43-year-old woman and a 16-year-old girl. 
They have been transported to a local hospital with non-life threatening injuries, police said. They also located a 4-year-old child with burn injuries. The child was taken to a burn unit in Sacramento. 
KTXL Fox 40 reported as many as four children were inside the home.%INLINE% 
Police have identified 37-year-old Nathaniel Holland as the suspect. He was reported dead on Tuesday morning, after being shot to death in a hail of gunfire by a Fairfield police officer, the police said in a statement.
A dog from the K-9 unit was also stabbed and is being treated at a veterinary hospital.