Woman's post about filing police report about butt grab at concert goes viral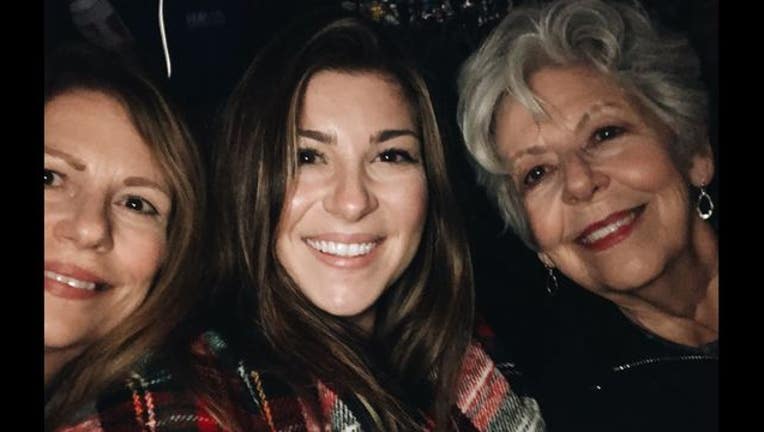 Michele Howley told the world that someone grabbed her butt at a concert near Chicago earlier this month, and her decision to stand up and have him arrested has gone viral.
Howley wrote what happened to her at the Chris Stapleton concert Oct.  7 at Tinley Park, Illinois, and as of Thursday, her Facebook post has been shared more than 85,000 times and has received more than 26,000 comments.
Most of them called her a hero.
As Howley told the story, she was leaving the concert wither mother and grandmother when a group of guys began snickering. One of them began slowly running his fingers over her "right butt cheek" before he squeezed her through her long, velvet skirts. "I could feel it all, and the heat of his hand," she wrote.
She decided not to be quiet. 
"I whipped around, I pushed him backward and I screamed "Don't you ever f***ing touch a woman like that," she wrote. "That man just grabbed my ass!" 
One of the man's friends ran up to her and told her to take it as a compliment, that she had a "nice ass." How can  you blame him? he asked. It's not a big deal, he told her. It happens all the time.
She asked aloud on Facebook: Why WASN'T it a big deal that man felt entitled to not only touch my butt once, but confidently and invasively grab it for a second time?
Why was I expected to take it as a compliment?
Why was I worried about being believed?
The head of security at the concert encouraged her to file a police report. He told her that she shouldn't let the man "get away with it." He told her that he has a daughter and that what the man did wasn't right. KTVU has filed a request to see the report through a public records request, but it has not yet been made public.
Howley said she was also ultimately motivated to file a report for battery because she watched the Supreme Court confirmation hearings for Brett Kavanaugh, who was accused by Christine Blasey Ford of Palo Alto, Calif. of groping her in high school. "It was hard for all of us," she wrote, "all having had experiences with men that made the process emotional to watch unfold. We spoke passionately of a day where men didn't feel entitled to take advantage. We spoke passionately about change."
And so, Howley also watched the man who grabbed her be handcuffed and taken into a police car. His court date, she said, is Nov. 27. 
"I didn't care if I couldn't prove that it happened in front of a judge," she wrote. "I'd take it as far as it could go. In part for myself, yes, but really for all women (and men) who know this same experience far too well, and who experience far, far worse. I'm choosing to silence the small voice that dismisses experiences like this one - that makes us feel like an inconvenience for speaking up."