Condoleezza Rice reflects on career breaking through glass ceilings
PALO ALTO, Calif. - By all means, Condoleezza Rice is a woman of history. 
She was the first female national security advisor and the second woman to be secretary of state. She's got a doctorate of political science from the University of Denver. Plus, she was also one of the first women admitted to the Augusta National Golf Club. 
"I really do think that people who are first, didn't set out to be first," Rice told KTVU in a recent interview at Stanford University where she's Tad and Dianne Taube Director of the Hoover Institution. "Then it occurs to you, 'Oh yes, I will be the first woman to do this.' You have to forget about that pretty quickly and go ahead and be the first woman…, so that you're not the last one."
Rice's political career spanned three decades, culminating with key roles in the George W. Bush administration, but it almost never took off. During her undergraduate studies at the University of Denver, Rice focused on her musical interests in piano and credits the father of Madeleine Albright, the first female secretary of state under President Bill Clinton, for shifting her attention. Albright's father taught international studies at the university.
"In fact, he saved a failed piano major by his class on international politics," Rice said, adding that once she attained her position in the Bush administration she reached out to Albright for advice on what it was like to operate in the Middle East.
"[Albright] assured, and she was right, that they don't really care if you're a female, they don't really want to make the American Secretary of State mad," Rice said.
In her role, Rice said she put women's rights at the forefront and used her position to be a role model for women in countries where many were considered second-class citizens and "had not yet fully earned their rights."
One of her most rewarding experiences was in Kuwait where a group of women ran for office for the first time in the country's history shortly after securing voting rights in 2005. 
"I never went to a country where I thought that women were not given rights and failed to speak about it," Rice said. "One of the things that Madeleine Albright and I talked about was to be a voice for women who were voiceless."
Rice credits much of her success to the hardships she faced as a child growing up in Birmingham, Ala. in the 1950s and 60s. As the child of a high school teacher and minister, Rice was taught perseverance was the key to success. 
"My parents did not let me think, even in the segregated South, that there were barriers to my advancement," Rice said.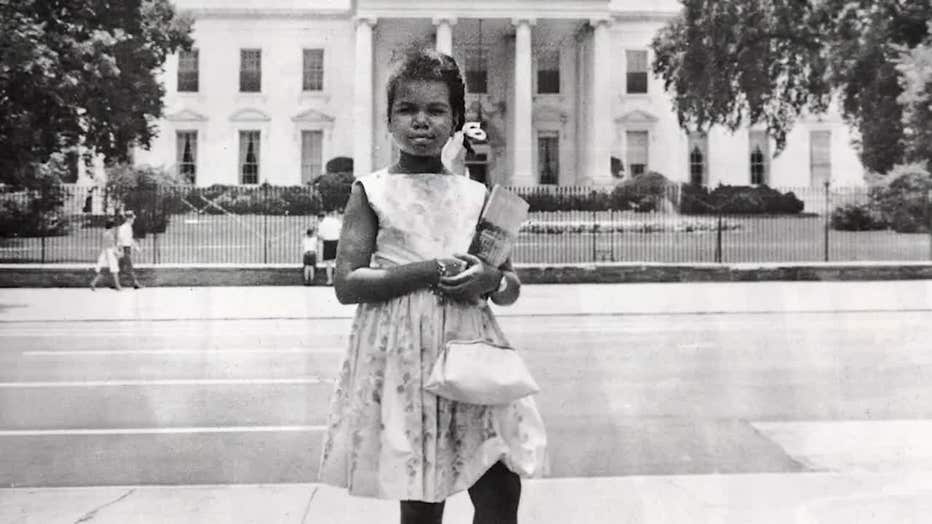 Although she has achieved many milestones, Rice is not without controversy. Her time in the Bush administration is marked by the untrue accusation that Saddam Hussein stockpiled weapons of mass destruction, the brutal invasion of Iraq, and "enhanced interrogation" techniques that were introduced after the 9/11 attack, that many describe as torture.
"What you know today cannot affect what you did yesterday, and we did not know about the weapons of mass destruction, and the fact that [Saddam Hussein] didn't have them stockpiled," Rice said. "I would say to people, this was about security, not about bringing democracy to Iraq, this was about security."
Rice declined to answer a question related to enhanced interrogation. During her time as national security advisor, Rice conveyed the authorization to use waterboarding techniques on prisoners, according to a Senate intelligence report.
"I'm glad Saddam Hussein is no longer astride the Middle East and maybe the Iraqis have a chance over the next many years, despite all of the lives lost, those will never be brought back, that I regret," Rice said. "But maybe the Iraqis have a chance to build a decent, more democratic society."
An accurate count of Iraqi civilian deaths may never be known, but between 280,000 and 315,000 Iraqi civilians died from war-related violence initiated by the US and its allies, according to a recent study from Brown University. 
Rice declined to endorse any candidate for the upcoming Republican presidential primary elections. Instead, she is looking forward to a new direction for the party. 
"I'm ready for a new generation of leadership," Rice said. "I think all of us who were in Washington shouldn't go back."
Drawing upon her vast experience, Rice notes three main differences in the world today from when she left office: The reemergence of Great Power rivalries in geopolitics, as seen in the rise of China and Russia's invasion of Ukraine; the proliferation of cybersecurity threats and social media; and the current debate regarding America's role in the world show how international relations have evolved. 
"When I am sometimes asked 'What is your greatest worry?' I say the United States can handle almost anything on the world stage, but we have to fix the issues of opportunity here," Rice said. "That gives us confidence."