Wrestlemania returning to MetLife Stadium in 2019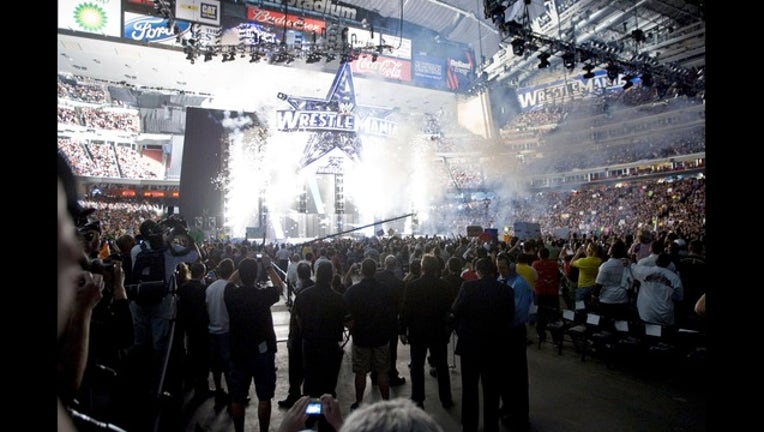 article
By TOM CANAVAN
AP Sports Writer
EAST RUTHERFORD, N.J. (AP) -- WrestleMania is returning to MetLife Stadium in 2019.
The WWE, the Jets and Giants football team and state officials announced the 35th edition of the wrestling extravaganza will be held on Apr. 7, 2019 at the arena. The weeklong showcase will also feature four events at Barclays Center.
The last time WrestleMania was held at MetLife Stadium was in 2013, and it drew a crowd of 80,000 people. It also marked the first time 16-time WWE world champion John Cena beat Dwayne "The Rock" Johnson.
Giants co-owner John Mara and Jets president Neil Glat attended the news conference. MetLife Stadium is owned by the teams.
Cena and fellow WWE stars Ronda Rousey, Alexa Bliss, Nia Jax, Nikki Bella, Braun Strowman, Apollo and Titus O'Neil also were on hand.
Rousey, who recently joined the WWE, is scheduled to have her first match next month at WrestleMania 34 in New Orleans.