Wrong-way driver terrorizes freeway; Dies in horrific crash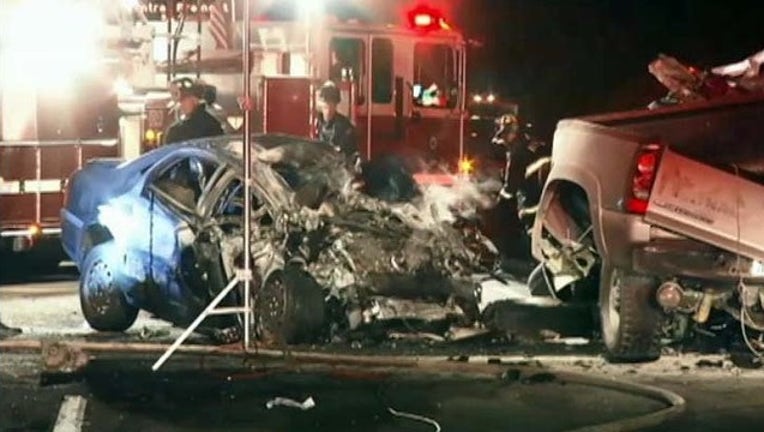 article
FREMONT, Calif. (KTVU) – A woman was killed and three others seriously injured early Friday after she drove her car at a high rate of speed the wrong way down Highway 880 and ended up slamming into a truck in a horrific head-on crash, authorities said.
The California Highway Patrol said the sedan had entered the highway's southbound lanes going the wrong way at the Auto Mall Parkway. Just before Thornton Ave. , the vehicle slammed head-on into a truck carrying three men.
The force of the crash ripped away the front end of both vehicles and the sedan burst into flames.
"Upon the collision, the cab of the truck completely separated from the chassis and the bed of the truck," said CHP Sgt. Keith Pesso. "It landed probably 10 to 15 feet in front of the chassis."
Arriving officers and firefighters extinguished the fire and declared the woman dead at the scene.
The three men were taken to the hospital with critical injuries. Their condition was not known early Friday morning.
The names of the victims have not been released.
Investigators were still trying to determine if drugs or alcohol played a role in the crash.