Zoo welcomes new leopard kitten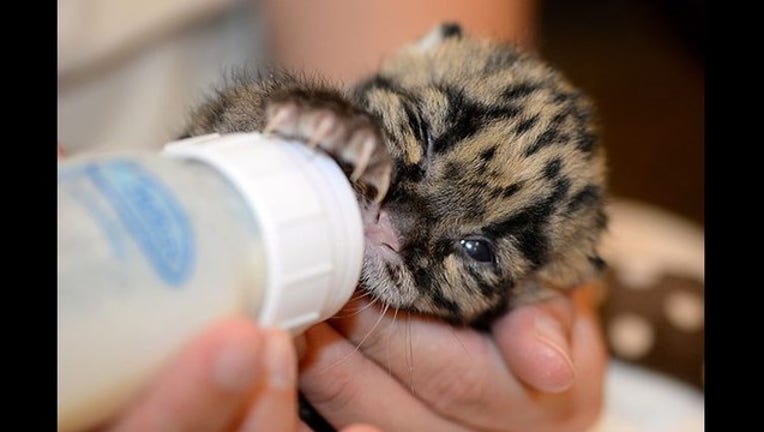 article
Meet the newest addition to Tampa's Lowry Park Zoo, an adorable leopard kitten.
At just 10 days old, the endangered clouded leopard kitten has yet to be named, but there's still time. Zoo staff members say he's only just beginning to open his eyes, and hasn't even taken his first step! He's expected to begin walking within the next couple weeks.
In the meantime, the kitten will be given 'round-the-clock care. They say he'll be hand-reared and then weaned at about three months, at which time they'll determine his future home.
The kitten is the first born to the zoo's pair of 4-year-old clouded leopards, "Yim" and "Malee".

Watch and share video of leopard kitten bathing in faucet
They have been at the zoo since 2011, and were paired as potential mates by the Clouded Leopard Species Survival Plan (SSP), a program designed to support the conservation of select wildlife species at risk of extinction.
"This birth signifies a milestone accomplishment in our conservation programs at Tampa's Lowry Park Zoo," said Dr. Larry Killmar, VP of animal science and conservation. "Species survival programs for animals like clouded leopards take years of planning, development and staff commitment. This kitten will contribute to the long term viability of our conservation efforts within the managed population..."
Experts say the cats are the smallest of the 'big cats", weighing between 30 and 50 pounds as adults. They usually live in the forest, and are at risk for extinction as record-high deforestation rates continue to destroy their home.