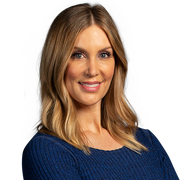 Heather Holmes anchors the 4 and 7 p.m. news at KTVU.
The latest from Heather Holmes
On a clear blue sky day at Oakland Airport's North Field, an F/A -18 Hornet with a slick coat of paint in blue and gold U.S. Navy colors is waiting to take Heather Holmes on the ride of a lifetime. 
One year ago a gruesome discovery was made in San Francisco. Human body parts were found in the South of Market neighborhood. Days after the discovery, the only suspect in the case,  54-year-old Mark Andrus, died.
The number of 911 calls in San Francisco are surging, due in part to the homeless crisis, drug addiction and mental health, which is prompting a major strain on ambulance service.