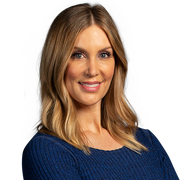 Heather Holmes has been at KTVU since 2006. During that time, she's covered some of the biggest stories in the Bay Area and conducted impactful, news-making interviews. She has anchored breaking news coverage of the devastating California wildfires, the 2010 San Bruno pipeline explosion and the deadly Asiana plane crash at San Francisco International Airport. She's also helped the Bay Area celebrate the San Francisco Giants World Series Championships, covering the victory parades in 2010, 2012 and 2014.
Heather's also won awards for her reporting, including uncovering an embezzlement scandal involving a San Francisco police officer that ultimately led to criminal charges. She's had the unique experience of training with San Francisco firefighters to get a firsthand look at the job, raced up the Salesforce Tower with law enforcement for charity and flown with the U.S. Navy Blue Angels. 
Heather grew up on a pig farm in a small town in Texas.  She went on to graduate from one of the nation's largest universities, the University of Texas at Austin with a bachelor's degree in journalism.
Prior to joining KTVU, Heather was an anchor and reporter in New York.  She worked at WPIX-TV and WCBS-TV in New York City. She also spent several years as an anchor at News 12 Long Island. Heather began working in television broadcasting at KLBK-TV in Lubbock, Texas. 
Heather loves the Bay Area for its culture, diversity, temperate climate and its natural beauty. 
The near-perfect weather year-round is ideal for Heather, who is an avid runner and who in February 2022, completed an international challenge to run 100 miles in 28 days. Heather enjoys yoga, hiking and traveling. She loves to meet new people, experience new things, see new places and taste new foods. A few years ago she set off on a quest to visit all 50 states with her daughter, by 2022, the two of them had knocked 15 off the list.
Heather also volunteers her time to causes that she's passionate about including St. Anthony Foundation, the HERS Breast Cancer Foundation and the March of Dimes.
The latest from Heather Holmes