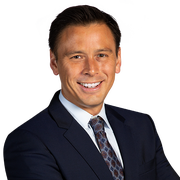 Mark Tamayo
Meteorologist
You found me! I am the guy who was photobombed by a raven on a live newscast. While the raven turned into a international sensation, there is a story behind the forecaster. Here it is…
I am a Bay Area native! Some of my weekends as a kid growing up in the North Bay were split in half. On Saturdays, I would trek up to Tahoe and learn new snowboard tricks with my buddies. Sundays were spent at the beach with my surfboard. Curiosity mixed in with all of that fun. Why was the weatherman wrong with that weekend snow forecast? Why did we have to put chains on in Auburn? Why did the ocean texture go from glassy to choppy in a matter of minutes?
All of those questions eventually paved my educational path. I earned my first degree in Journalism at Cal Poly San Luis Obispo. While working in the news department on campus, most of my stories were skewed toward environmental topics. I started to dabble in some of the science classes as I was wrapping up my final year in the journalism program. Learning about science bolstered my curiosity. I spent the next 3 years working toward a second degree, in Meteorology, at San Francisco State University. All of the coursework eventually helped me secure the highly coveted Certified Broadcast Meteorologist Seal from the American Meteorological Society.
California has been my only home. My career in broadcast news started in Eureka at KVIQ-TV, where I helped launch a morning newscast. My next stop was in Steinbeck Country at KSBW-TV in Salinas. The next move was just short drive back to the Bay Area at KRON-TV, where I worked on the morning newscasts and produced environmental reports.
In 2008, I made the move to KTVU FOX2. During my time at KTVU, I have won two Emmys for best weather reporting. I was awarded another Emmy for my contribution to the Napa earthquake coverage. When I am not reporting the weather, my curiosity continues to push me to learn more about weather phenomena. I have reported on environmental topics ranging from fire science research to the latest NASA technology to monitor changing snow conditions in the Sierra.
I like to visit Bay Area schools to bring weather lessons to the classroom. I have developed presentations that make science fun and exciting for our local students. In the spring of 2019, I was the one of the project leads to help coordinate the first ever Weather Education Day with the Oakland Athletics. We hosted over 2000 students at the Oakland Coliseum.
I am lucky to have a big family still in the Bay Area. We still make our trip to Yosemite every summer to camp by the river. For fun, not much has changed since I was a kid. I like to meet up with old friends for a surf session – or – ride through the marine layer on my mountain bike. Thankfully, my wife loves the outdoors as well. You may find us on a hiking trail or exploring a local beach.
The latest from Mark Tamayo