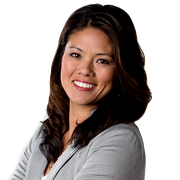 Claudine Wong
Anchor, Reporter
Claudine Wong is an anchor and reporter at KTVU and the host of the podcast 'Bay Area People'
The latest from Claudine Wong
Nearly two dozen current and former Cal women's soccer players have contacted KTVU to share disturbing accounts of verbal abuse, bullying, and mistreatment by their long-time coach. Their stories stretch back more than a decade and they all say they were brushed off when they complained.
Women from UC Berkeley's soccer team break their silence about what they allege was emotional abuse, bullying, intimidation, and mistreatment from their long-time coach.
With partnerships with Oaklandish they also now help Chabot Space and Science Center, Fairyland and the Oakland Zoo.
At first, doctors weren't sure if she would survive, but Ashley Parker beat the odds.
A Santa Rosa mom Is taking a stance against offensive merchandise found on online retailers like Amazon.
The 98 year-old has never gotten a ticket or been in an accident
While the 49ers are spending most of their time in meetings and at practice, their fans are getting a chance to experience some of the things that South Florida has to offer. 
It was only ten days after she and her twin sister Melissa celebrated their sweet 16. There were 8 girls in the group that night and they decided to go to the Deanza Pinole football game.
Cousins design high end medical scrubs, described as the Lululemon of hospital scrubs.