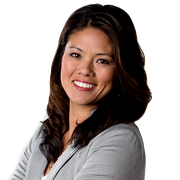 Claudine Wong
Anchor, Reporter
Claudine Wong is an anchor and reporter at KTVU and the host of the podcast 'Bay Area People'
The latest from Claudine Wong
The 98 year-old has never gotten a ticket or been in an accident
While the 49ers are spending most of their time in meetings and at practice, their fans are getting a chance to experience some of the things that South Florida has to offer. 
It was only ten days after she and her twin sister Melissa celebrated their sweet 16. There were 8 girls in the group that night and they decided to go to the Deanza Pinole football game.
Cousins design high end medical scrubs, described as the Lululemon of hospital scrubs.
But this show was never supposed to last this long.
A family who became homeless when the man lost his job found help and new hope through the Family Emergency Shelter Coalition in Hayward.