49ers fullback Miller at home in Georgia after March arrest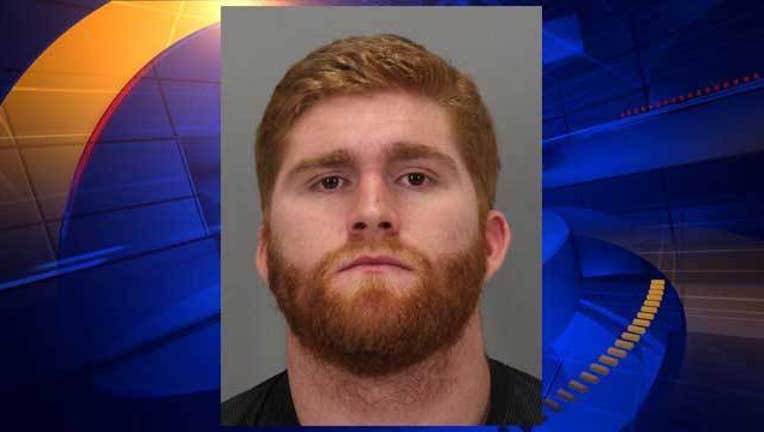 article
SANTA CLARA, Calif. (AP) — San Francisco 49ers fullback Bruce Miller is not taking part in the team's offseason program at team headquarters in the aftermath of his March arrest on suspicion of spousal battery.
49ers general manager Trent Baalke said Friday he met about the offseason with Miller, who is "at home in Georgia taking care of business." The Santa Clara District Attorney's office is still reviewing the case and no court hearing has been scheduled.
The 27-year-old Miller, who received a three-year contract extension in 2014, was arrested March 5.
"Bruce has not been here. As we all know, that situation's on-going," Baalke said. "They don't have to be here at this stage of the season. We sat down with Bruce and feel it's very important for him to handle this situation. Once it's handled, we'll move on from there."
A key run-blocker, Miller had 18 catches for 189 yards and two touchdowns last season for the 49ers, who went 8-8 and missed the playoffs for the first time in four years.
Linebacker Aldon Smith, who has dealt with his own series of off-field issues, is around the facility after re-working his 2015 contract.
"He's been here for everything," Baalke said. "Hungry. He's got a great look in his eye. He's doing well. For anybody that's been in a situation like Aldon's been in, every day is a process, but he's doing exceptionally well and he's probably in as good of shape as he's been in in a long time and starting to develop into a leader out there, which is good to see. Been a pleasure to watch."
While Baalke prepares San Francisco's board for the NFL draft later this month, he is also working on an extension for linebacker Michael Wilhoite, who hasn't signed his exclusive rights deal. Keeping him for the long term would fill a void after the surprising retirements this offseason of five-time All-Pro Patrick Willis and Chris Borland.
"We're working on something with him as we speak," Baalke said. "He's kind of in a unique situation. Because of the number of the accrued seasons, he was kind of caught in a numbers deal in terms of games played that really forced it. This could have been a restricted year versus an exclusive year. He's kind of caught up in a technicality and we're trying to help him work through that."
Three-time All-Pro NaVorro Bowman, who didn't play at all last year following left knee surgery from a gruesome injury in the NFC championship game after the 2013 season, should be on the field soon along with cornerback and last year's first-round pick, Jimmie Ward, after foot surgery.
Also back at home during this training period is wide receiver Anquan Boldin, though the team isn't concerned.
"We feel very good about where this roster's at from the standpoint of going out and playing a football game tomorrow," Baalke said. "Does that mean we don't want to get better? No, I'm not saying that. We want to get better at every position. That's what we're trying to do."