49ers give update on Brock Purdy and Trey Lance injuries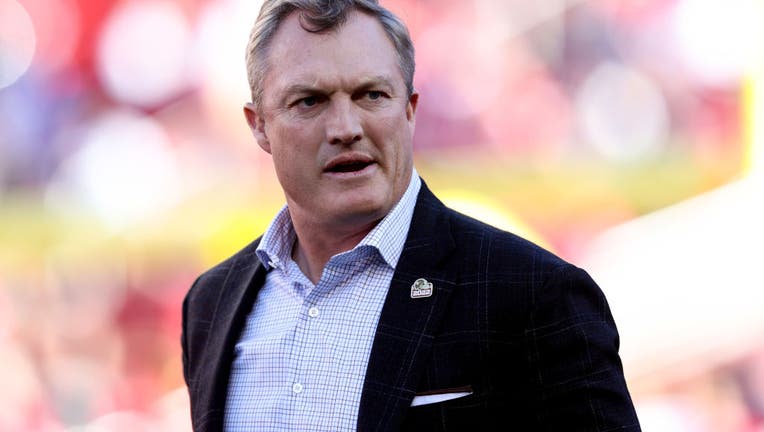 article
SAN FRANCISCO, Calif., - The San Francisco 49ers General Manager John Lynch gave an update on the progress of injured quarterbacks Trey Lance and Brock Purdy. 
Lance, who started the 2022-23 season as the 49ers starting quarterback, broke his ankle during a week 2 match up against the Seattle Seahawks. 
Lynch said Lance, who has had two surgeries to repair his ankle, is rehabbing well.
"My eyes tell me a lot. I'm watching Trey, and he's taking drops each day he doesn't seem to have a limp," Lynch said. 
According to Lynch, Lance is doing well, but he said he is not implying that Lance is back to 100% health. 
Lynch also address quarterback Brock Purdy's delayed elbow surgery. 
Purdy tore the UCL tendon in his throwing elbow during the NFC championship game, his surgery was originally scheduled for Feb. 22. 
The surgery was postponed because of excess swelling. 
SEE ALSO: Brock Purdy's high school teachers tell sweet stories about QB's past
Purdy, who is currently in Arizona, where he is from, will meet with his surgeon, who also serves as the Texas Rangers doctor, soon. 
"It's all about the best outcome," said Lynch. "Is it ideal? No, for a variety of reasons, time being number one, you want every waking minute that you have, but ultimately, he's 22-years old. We want the best outcome."
Lynch said he wouldn't be surprised if Purdy had surgery early next week.