Cavs guard Matthew Dellavedova out of hospital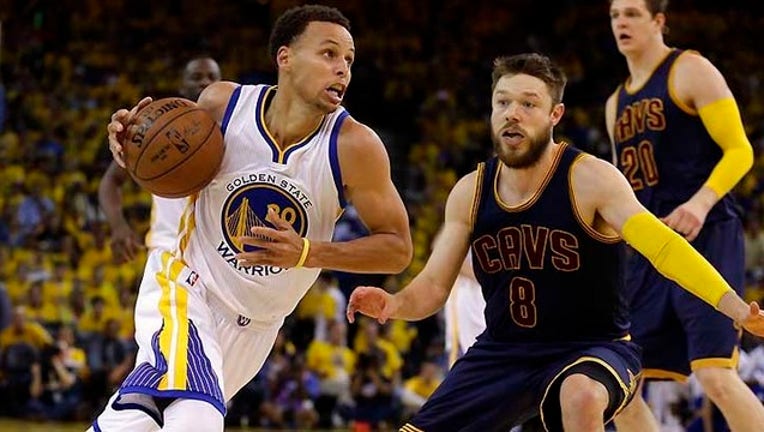 article
 CLEVELAND (AP) -- Matthew Dellavedova walked into the interview room double-fisted -- with two cups of water.
 After being hospitalized with dehydration after exhausting himself during Game 3 of the NBA Finals, the hustling guard was upright -- a good sign for the Cavaliers.
 Dellavedova was released from the Cleveland Clinic on Wednesday and said he's ready to play Thursday night against the Golden State Warriors, who have spent the past three games being bothered by the pesky Australian.
 Dellavedova cramped up following Tuesday night's game, and after receiving IV treatment, he was taken to the hospital for more procedures. He scored 20 points -- converting a clutch three-point play in the fourth quarter -- and spent 38 exhausting minutes diving on the floor, into the stands and doing all he could to stop MVP Stephen Curry.
 "I've felt like I've pushed the limit a few times, but that's probably the tiredest I've been," Dellavedova said, describing how he felt following the game. "I'm feeling good now, though, so it's good we don't have to play back-to-backs."
Dellavedova has emerged as an unlikely star during this postseason while filling in for All-Star Kyrie Irving, who was lost for the season with a broken left kneecap in Game 1.
Dellavedova was with his teammates at the arena Wednesday for a light workout and said he intends to spend the next 24 hours getting as much fluids as he can and eating a lot. 
 For a change, the banged-up Cavs also received a positive medical update on guard Iman Shumpert, who bruised his left shoulder in the first quarter of Game 3. An MRI did not show any structural damage on the shoulder, which he dislocated earlier this season and missed six weeks.
 "Really, really good news," coach David Blatt said.
 Shumpert ran into a clean screen set by Golden State's Draymond Green in the first quarter. He was taken to the locker room for treatment, returned but played with virtually one arm for the rest of the game.
 James said it was inspiring to see Shumpert keep playing.
"When he came back on the floor with his shoulder wrapped and knowing that he wasn't at 100 percent, it means everything to the team," James said. "But we just can't afford any more injuries. We're already depleted."