Damar Hamlin's recovery is moving in 'a positive direction,' family rep says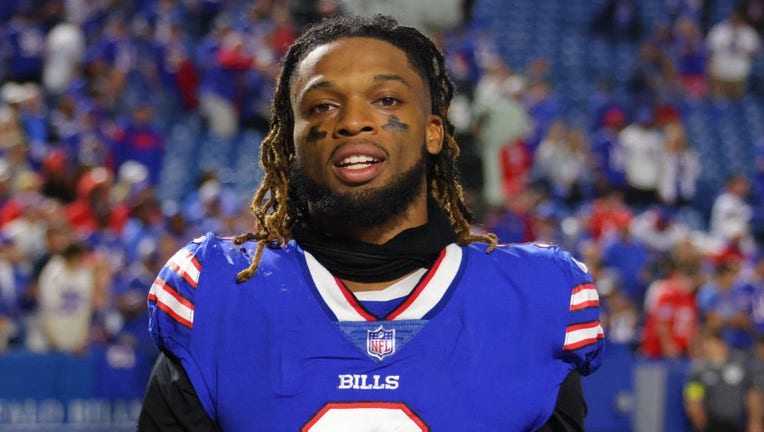 article
CINCINNATI - Damar Hamlin's recovery is moving in "a positive direction" two days after the Buffalo Bills safety collapsed on the field and went into cardiac arrest during a game against the Cincinnati Bengals, according to statements by the team and a family spokesman Wednesday.
"We all remain optimistic," Jordon Rooney told The Associated Press by phone. Rooney, Hamlin's marketing representative, said he was unable to go into further detail on Hamlin's status at the request of his family not to provide specifics.
On Tuesday, the Bills said Hamlin was under sedation and listed in critical condition. The team issued an update Wednesday noting that, while he was still in critical condition, there had been "signs of improvement."
RELATED: Explainer: What happened to Buffalo Bills safety Damar Hamlin?
Speaking to ESPN, Rooney also clarified that Hamlin needed to be resuscitated only once – at the Bengals' Paycor Stadium — before being loaded into an ambulance and transported to the University of Cincinnati Medical Center. Dorian Glenn, Hamlin's uncle, had told CNN on Tuesday night that Hamlin's heart needed to be restarted for a second time at the hospital.
Rooney noted how Hamlin's family was staying positive and buoyed by the outpouring of worldwide support the Bills player has received since his heart stopped.
"They are elated right now," Rooney said. "Damar is still their first concern. But for them, they always look at how they can turn a somewhat troubling situation into a good one. The bounce back from this, for him and his family, is going to be incredible."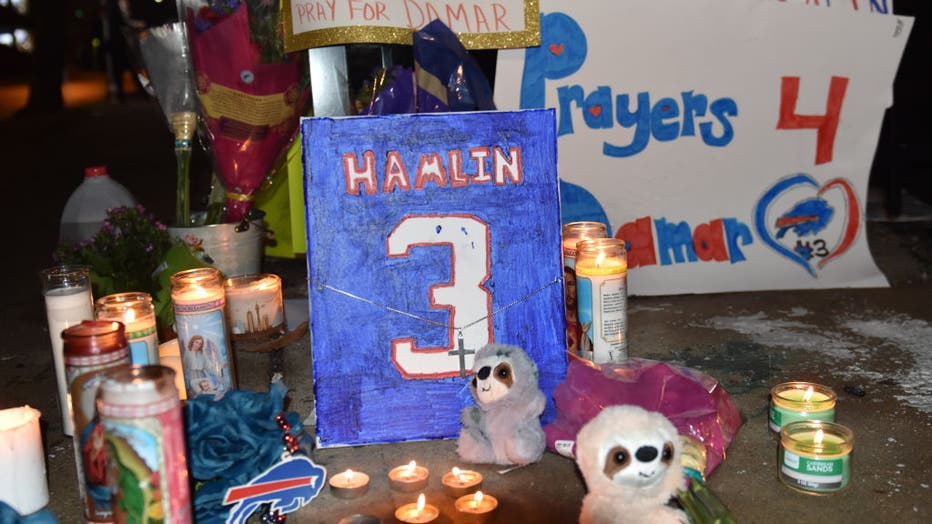 Fans gather outside the UC Medical Center for Damar Hamlin, a National Football League (NFL) player in the US, who receive medical attention after suffering from a "cardiac arrest." during a football game, in Cincinnati, Ohio, on Jan. 3, 2022. (Photo
The chilling scene of Hamlin's collapse, which played out in front of a North American television audience on ESPN's "Monday Night Football," put the NFL on hold, with the game suspended. Players and fans from across the NFL quickly rallied to Hamlin's support, with vigils held in Cincinnati and outside the Bills' home stadium. 
Nationwide, national monuments, skylines, stadiums, and social media profiles turned blue as a tribute.
In 2020, Hamlin began organizing an annual Christmas toy drive in his hometown of McKees Rocks, Pa. By Wednesday, a community toy drive organized by Hamlin had surged to more than $6.2 million in donations. His stated goal was $2,500.
The Associated Press contributed to this report. It was reported from Cincinnati.