European soccer split amid 12 clubs launching breakaway league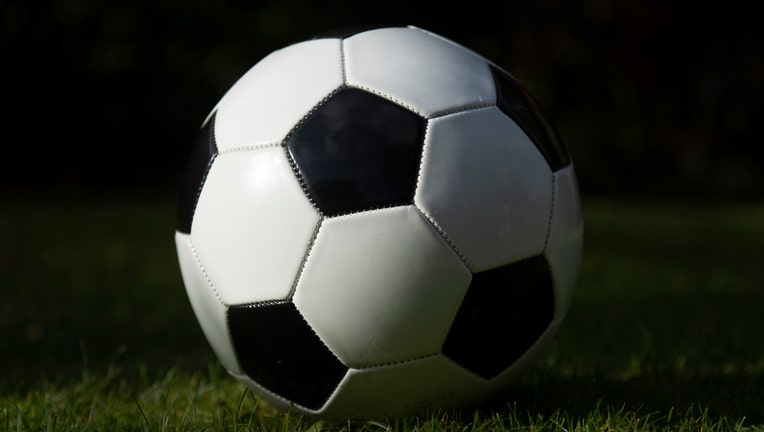 article
LONDON - A group of 12 elite English, Spanish and Italian clubs dramatically split European soccer on Sunday by announcing the formation of a largely-closed Super League. They are leaving the existing UEFA-run Champions League structure despite warnings they could be kicked out of their domestic competitions and face legal action.
The seismic move to shake up the world's biggest sport is partly engineered by the American owners of Arsenal, Liverpool and Manchester United who also run U.S. franchises in closed leagues — a model they are trying to replicate in Europe.
The power-play came after the rebel clubs reneged on a promise on Friday to back the plan by UEFA — European football's governing body — to expand the Champions League beginning in 2024. The deal was designed to appease their wishes for more games, seemingly because they couldn't control the sale of rights to the existing competition.
RELATED: Montgomery County soccer community tells FOX 5 they're being forced to leave
The Super League plan was first leaked in January but re-emerged this weekend.
Real Madrid president Florentino Perez would be the founding chairman of the SL, which said it "intended to commence as soon as practicable" as a 20-team competition playing in midweek like the current Champions League and Europa League.
"We will help football at every level and take it to its rightful place in the world," Perez said in a statement. "Football is the only global sport in the world with more than four billion fans and our responsibility as big clubs is to respond to their desires."
No evidence was presented that supporters want a Super League. Fan groups across Europe last week criticized even the current Champions League expansion plan as a "power grab."
Only 12 clubs have signed up for now — with none from France or Germany — but the SL hopes for three more as permanent members. Barcelona and Atletico Madrid are the other founding members, along with Juventus, AC Milan and Inter Milan. Five slots would be left open to be determined each year based on the previous season's results.
UEFA warned clubs that joining the "cynical project" based on self-interest would see them banned from playing in any other competition — domestic, European or global. It said their players could be denied the opportunity to represent their national teams.
The statement was issued jointly with the leagues and national governing bodies from England, Spain and Italy.
RELATED: NY rugby team starts season looking for new home
England has the most clubs with the six including Chelsea and Manchester City, who are due to contest a Champions League semifinals this month. Also included is Tottenham, which is outside of the Premier League's top four to qualify for the Champions League next season,
"By bringing together the world's greatest clubs and players to play each other throughout the season, the Super League will open a new chapter for European football, ensuring world-class competition and facilities, and increased financial support for the wider football pyramid," said Joel Glazer, co-owner of Manchester United and SL vice chairman.
Another vice chairman of the new competition would be Andrea Agenlli who on Sunday night quit his role as chairman of the European Club Association, which was working with UEFA on enlarging the Champions League to 36 teams. Agenlli also resigned as a member of the executive committee of UEFA — rupturing his previously-close friendship with the governing body's president, Aleksander Ceferin.
The UEFA leader has been determined not to grant more control of the sale of television and commercial rights to the clubs.
"We have come together at this critical moment," Agnelli said, "enabling European competition to be transformed, putting the game we love on a sustainable footing for the long-term future, substantially increasing solidarity, and giving fans and amateur players a regular flow of headline fixtures."
The rebel clubs are all members of the ECA which has a working agreement with UEFA, signed in 2019, which commits all its members to take part in and respect the Champions League and other European competitions through the 2023-24 season.