From disappointment to pure joy: Young Capitals fan gets puck from hockey player on 3rd try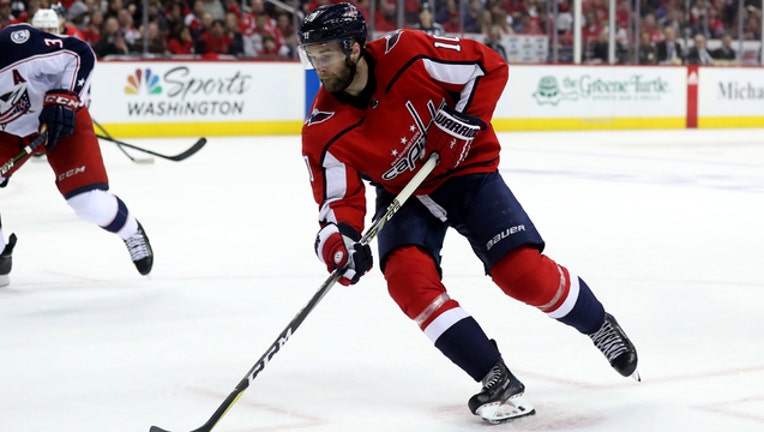 article
WASHINGTON - It was a whirlwind of emotion for a young Washington Capitals fan before Game 2 of the team's first-round playoff series against the Columbus Blue Jackets.
During warmups, Capitals' wing Brett Connolly appears to point out to the young girl banging on the glass that he intends to toss a puck over the glass for her to keep as a memorable souvenir that she'll be able to cherish. However, the puck is snatched by a man who gives it to a boy standing right next to the girl.
This causes the little girl to have the most dejected look you'll probably ever see. But Connolly comes back again with another puck to toss to the girl. But again, the man catches it and gives it to another boy standing to the left of the girl. Seriously, who is this guy and why does he keep doing this?
But the third time is finally a charm. Connolly throws a third puck over the glass and the man who caught the first two pucks finally gives the souvenir to the little girl, who jumps up and down in joy with a smile that will melt your heart.
Bravo to Brett Connolly for making sure that he gained a hockey fan for life. (App users: Click here to watch video)