Johnny Cueto earns 10th win as Giants sweep Brewers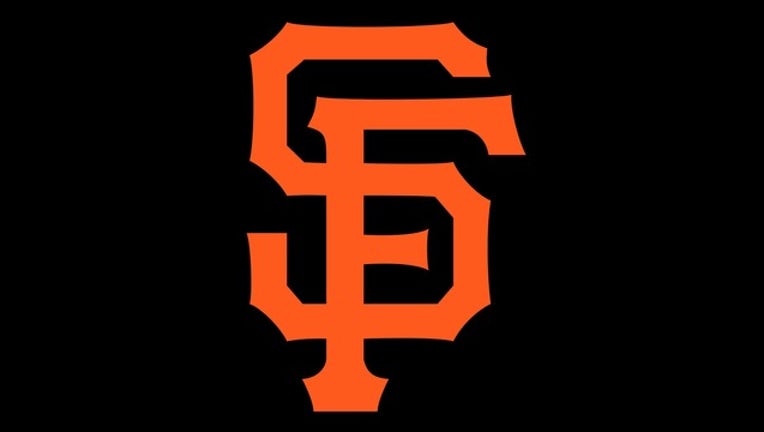 article
SAN FRANCISCO (AP) - With such a big cushion on the scoreboard, this might have been just a time for Johnny Cueto to start that spontaneous wiggling, dancing and having fun on the mound.
All that movement earned him a costly, debated balk his last time out.
Cueto stuck to his delivery and did just fine. He struck out nine over seven innings for his team-leading 10th victory, and the San Francisco Giants completed a sweep of the Milwaukee Brewers with a 10-1 win Wednesday.
"Today was a good day to do it, winning by a lot of runs," he said with a smile about celebrating some from the mound. "It didn't come out."
Buster Posey hit a bases-loaded, two-run single in the third to get things going on a big offensive day, and Matt Duffy followed with an RBI single against Jimmy Nelson (5-6) as the Giants used a balanced hitting attack on the way to their fifth straight win.
"I gain confidence when my teammates are scoring runs for me," Cueto said. "I hope we continue doing that."
Four Giants had three hits to help NL West-leading San Francisco (41-26) move a season-high 15 games over .500.
Cueto (10-1) won his eighth straight against the Brewers, seventh consecutive decision overall and the Giants improved to 12-2 in his outings, including April 5 at Milwaukee. Cueto, who pitched for the Cincinnati Reds in the NL Central, is 11-3 in 20 career starts against Milwaukee.
"It was nice to get some runs and make it a little easier," manager Bruce Bochy said. "We've been playing a lot of tight games so it was nice to be able to take him out after seven and give him a breather."
After a season-best four-hit night in Tuesday's 3-2 win, Posey had two more singles and finished the series 8 for 12 to raise his average from .251 to .274.
In the third, Duffy later scored on Milwaukee's second throwing error of the inning to make it 4-0. The Giants added on a four-run fourth, too, highlighted by Angel Pagan's run-scoring double and RBI singles from Joe Panik and Jarrett Parker.
Gregor Blanco, Duffy, Pagan and Panik all had three hits as the Giants wrapped up their homestand with an 11th victory in the last 13 games at AT&T Park.
"We didn't do ourselves any favors," Brewers manager Craig Counsell said of a four-error day. "We didn't play a good defensive game."
After a leadoff single to Jonathan Villar, Cueto still faced the minimum through three with Villar getting caught stealing. Cueto became the 13th pitcher to win as many as eight straight against Milwaukee in the club's history and the Giants earned their fifth sweep this season.
"It's definitely big for us to get going like that," Duffy said.
Alex Presley hit an RBI single in the fifth as Milwaukee avoided a shutout, ending a 21-game stretch without an RBI since he drove in a run May 18 against the Cubs.
Nelson, who lost to the Giants on April 5, allowed eight runs to match a career high. The right-hander failed to pitch past the fourth inning for the first time this season.
TRAINER'S ROOM
Brewers: RHP Michael Blazek (elbow impingement) came out fine from his Tuesday rehab appearance with Triple-A Colorado Springs and will pitch one more outing in the minors before rejoining the Brewers on Friday in Los Angeles. He might not be immediately activated.
Giants: CF Denard Span had a day off. ... 1B Brandon Belt underwent treatment on his tender right ankle after being hit by a pitch Tuesday and didn't play. Bochy figures with Thursday's day off Belt could be back in the lineup Friday at Tampa Bay. ... San Francisco is TBA for Sunday's pitcher at Tampa after RHP Matt Cain went back on the 15-day DL with more right hamstring trouble. The Giants might stick with Albert Suarez or could still push RHP Jake Peavy back a day from his Saturday outing given he has been dealing with an injured neck. He had an MRI exam Tuesday and played catch Wednesday, and said he thinks he will stay on schedule. ... Posey will be the designated hitter in at least one of the weekend games in an AL ballpark, while Belt could also be an option depending on how his ankle responds.
UP NEXT
Brewers: RHP Junior Guerra (3-1, 3.31 ERA) will face the Dodgers for the first time in his career Thursday night at Dodger Stadium.
Giants: RHP Jeff Samardzija (7-4, 3.36) looks to improve on his 2-8 career interleague record over 19 starts with a Friday start at Tampa Bay. He has allowed 20 earned runs in 22 2-3 innings over his last four outings vs. the American League.