Maeda, Dodgers beat Giants 3-1 with Pederson's 2-run HR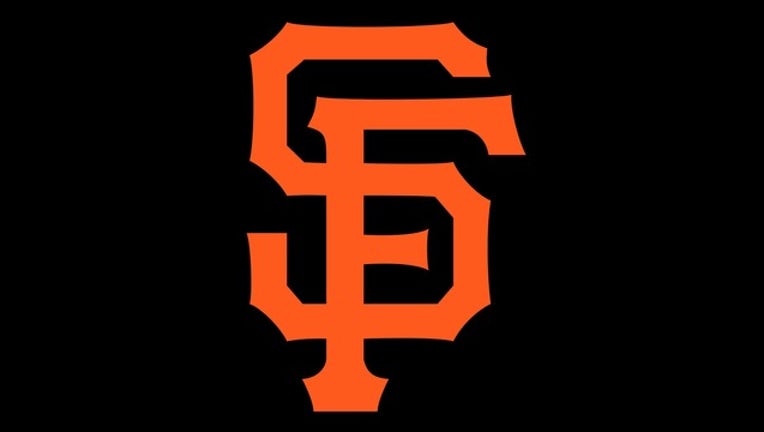 article
LOS ANGELES (AP) - Joc Pederson got off to an extremely hot start last season, hitting 20 home runs with 40 RBIs in his first 77 games and making the All-Star team in his first full big league campaign.
Then everything turned sour for the Los Angeles Dodgers center fielder, hitting just six homers and driving in just 14 runs over his final 62 games. So a change in approach was necessary — and Pederson feels he's made the adjustments.
On Sunday, he drove in the tying and go-ahead runs with a fifth-inning homer to back another strong outing by Kenta Maeda, and the Dodgers beat the San Francisco Giants 3-1 on Sunday night.
"Mechanically, I was doing a lot of stuff wrong last year in the second and the end of the first half that was causing me to swing at some bad pitches," Pederson said. "So I just made some adjustments and started slowing it down. That put me in a better hitting position and made me be able to recognize pitches better.
"I was working hard the whole the offseason and working on becoming an overall line-drive hitter and making more contact."
Because of the new approach, Pederson said hitting a home run was the furthest thing from his mind.
"These pitchers are good up here and they can locate pitches, and they showed me that I had to make adjustments, which are part of the game," he said. "And I'm still making adjustments."
Pederson's second homer of the season put the Dodgers ahead against with a two-out drive into the right-field pavilion against Jeff Samardzija, after a walk to Yasmani Grandal.
"You've got to wait for him to make a mistake and capitalize on it," Pederson said, "because if he makes his pitches, it's going to be a tough day."
Maeda (2-0) allowed a run and four hits over seven innings, struck out seven and walked three. The Japanese-born right-hander had pitched six scoreless innings of five-hit ball in each of his two previous starts and extended his shutout streak to 14 2/3 innings before Joe Panik ended it with a third-inning homer.
No pitcher since 1900 has thrown at least six innings of shutout ball in each of his first three big league starts.
Dave Stewart holds the record for the most consecutive scoreless innings from the start of a career by a Dodgers pitcher since the franchise relocated from Brooklyn to Los Angeles in 1958, throwing 18 1/3 during a stretch of 11 relief outings.
Chris Hatcher pitched a perfect eighth inning and Kenley Jansen got three outs in the ninth to pick up his fifth save in as many appearances.
Samardzija (1-1) allowed three runs and six hits in six-plus innings, striking out three and walking three.
"I thought I was very close there to this being a day that we really could be proud of. Unfortunately, it took a different turn," Samardzija said. "I felt good today. I got a lot of groundballs. If there was one pitch I'd like to have back, it was the one to Joc, for sure. We were sinking him away and off the plate, but it just stayed on the plate."
Panik drove a 2-2 pitch into the lower seats in the right-field corner for his second homer of the season - ending an 11-game drought by the Giants at Dodger Stadium. The last homer was by pitcher Madison Bumgarner on Sept. 23, 2014.
"It was supposed to be a back-door slider, and it just missed up and over the middle," Grandal said. "Panik put a charge into that one, but it's going to happen. If you make mistakes up here, obviously you're going to pay for them."
In the seventh, Samardzija bunted into an inning-ending double play started by Maeda. Yasiel Puig led off the bottom half with a single, stole second and scored on a single by Grandal to make it 3-1.
Maeda, who gave up only one walk during his first two starts, had two in the Giants' first. But he escaped the jam by retiring Brandon Belt on a flyball.
UP NEXT
Giants: RHP Jake Peavy (0-1) will start the opener of a four-game series against Arizona on Monday night. The 2007 NL Cy Young Award winner leads active pitchers with 17 victories against the Diamondbacks, and is 5-1 with a 3.38 ERA in his last six starts against them.
Dodgers: LHP Alex Wood (1-1) starts the opener of a three-game set in Atlanta on Tuesday night. This is his first start against the Braves since they traded him to Los Angeles last July 30 in a three-team, eight-player deal with the Miami Marlins.