Riley Curry enjoys role of big sister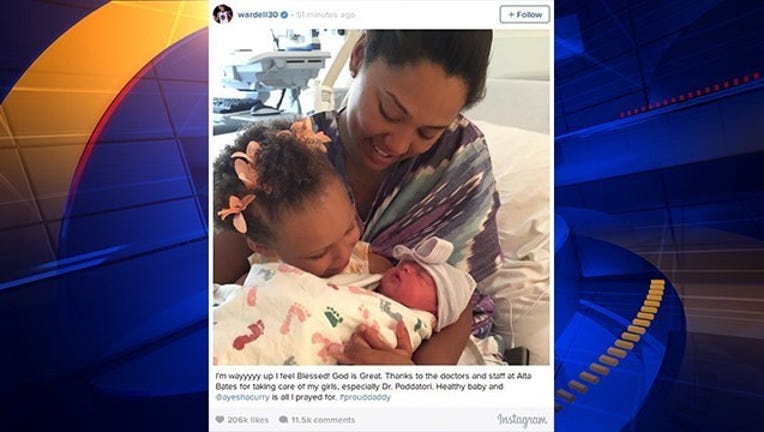 article
OAKLAND, Calif.  (KTVU and wires) – Two-year-old Riley Curry is a natural at her role of big sister.
Golden State Warriors star Stephen Curry posted a photo of his wife Ayesha along with Riley and the newest addition to the family - Ryan Carson Curry.
An NBA MVP award, a NBA title and now the birth of his second child.
Their second daughter, Ryan Carson, was born Friday.
Ayesha announced the birth on her blog – "Little Lights of Mine."
"God is amazing. The gift of life is truly an indescribable thing," she wrote. "We were fortunate enough to experience it all over again Friday night! Our beautiful little Ryan Carson Curry arrived perfectly healthy and happy!"
"Stephen, Riley and I are enjoying this gorgeous gift from God and basking in the present!" Ayesha wrote on her blog. "We are now officially a family of 4! Riley is completely enamored with her little sister and has taken on her role as big sister beautifully. I am already so proud of her!"