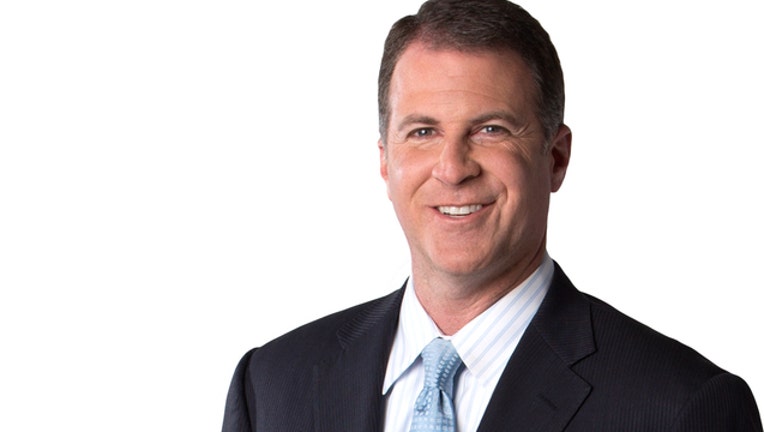 article
I lead a charmed sports life.  Since moving back to California in late 2008, I've had an up close and personal view of three Giants World Series, three A's playoff appearances, three 49ers NFC Championship games (and a Super Bowl), two Sharks Western Conference Finals, two Stanford Rose Bowls, and one Warriors championship.
Not a bad run.
While it's entirely unlikely that my presence here had anything to do with any of this, I'll happily take credit for all of it.
Honestly, I could not have imagined this kind of professional good fortune when I was toiling away in small-market television back in the late '90s.  My broadcast career has taken me across the country and back, and across and back again - through Panama City, Florida; Utica, NY; and Santa Maria, CA. 
And then, miraculously, a dream-come-true at age 29, when I became an anchor at ESPN.
Talk about a humbling experience.  I spent eight years in Bristol, CT hosting shows ranging from SportsCenter to Baseball Tonight to College Gamenight to NFL Live.   It's still hard to believe the whole thing wasn't a dream.
I spent those years honing my craft and learning from the best sports TV professionals on the planet.  I grew to appreciate the intricacies of the business, and the lengths to which we can push the envelope in terms of both info-tainment and storytelling.
I also had the incredible fortune to host ESPN Radio's "College Gameday," which taught me that if you can execute seven straight hours of live radio on a college football Saturday, you can accomplish pretty much anything in the sports broadcast world.
"So why in the world did you leave ESPN?"  A question I get more than any other.
 The answer is two-fold.  I had a tremendous opportunity to return to the Bay Area as a lead anchor for the Comcast SportsNet startup operation.  Also, I am the world's biggest cold weather wimp, so eight New England winters were just about all I could handle.
My five years at CSN afforded me the opportunity to connect with our local teams and local fans.  I had an absolute blast hosting pregame and postgame shows for the A's, Sharks, Warriors, and of course, the Giants, thanks to whom  I've been doused in champagne more times than I care to count.  Memories of reporting from baseball fields in Arlington, Detroit, and Kansas City following World Series wins are among my most priceless.
Northern California is my second home, which is more of a chronological distinction than an emotional one.   I grew up in (gasp!) Dodger Country, but came north to Stanford for both undergraduate and graduate school, and now hope to never leave the Bay Area. 
I have not one but two incredible jobs - anchoring and reporting sports here at FOX 2, and calling Stanford football and basketball games on KNBR.  Sprinkle in some freelance radio and TV work here and there, and you have a "never a dull moment" kind of professional existence.
Oh, and it just so happens I have the same kind of personal existence, thanks to my wonderful wife Jennifer and two young boys, Lucas and Cody.  Oddly enough, they seem to think that local teams always win this many championships.  Someday I will break it to them, but hopefully not soon.