Steph Curry expected to miss a few weeks with a leg injury, The Athletic says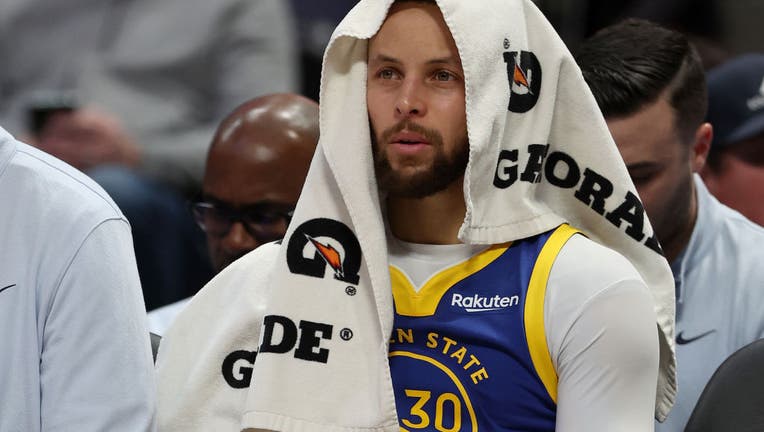 article
SAN FRANCISCO, Calif., - Golden State Warriors star Steph Curry is expected to be out multiple weeks after suffering a leg injury on Saturday, according to The Athletic. 
Warriors said on Sunday, that Curry underwent an MRI which showed partial tears to his superior tibiofibular ligaments and interosseous membrane, as well as a lower leg contusion
In the third quarter of the Warriors victory over the Dallas Mavericks, Curry's left knee collided with defender McKinley Wright IV's knee. 
SEE ALSO: $100K in property stolen from Super Bowl Experience in downtown Phoenix
After the Mavericks called a time-out, Curry was seen limping to the Warriors' bench where trainers immediately began to examine him. After review, Curry limped to the locker room and was later ruled out of the game.
Curry immediately underwent an X-ray, which came back negative. 
The Warriors said a potential timeline for Curry's return will be decided in the coming days. 
This story is developing.