Stephen Curry doubtful for game 4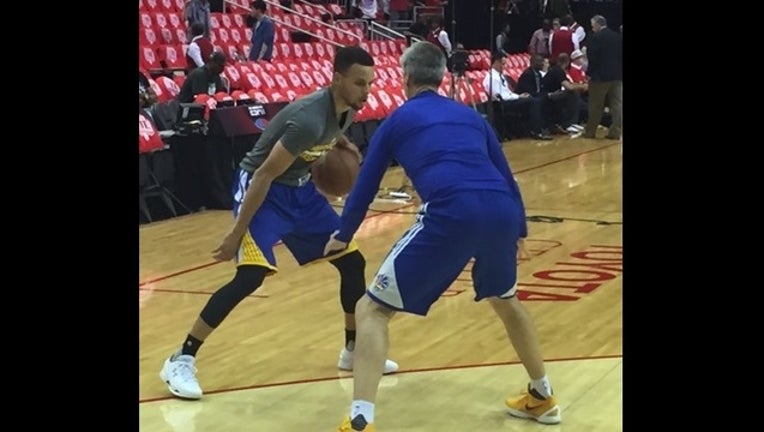 article
PORTLAND (AP) - Losing streaks don't happen to the Warriors.
Golden State is 10-0 in the games that immediately follow losses this season, winning those by an average of 15.8 points. Put another way, when the Warriors are annoyed, they respond — and usually emphatically.
"All it means is that we won a home court game," Portland coach Terry Stotts said. "It was important to win it and it's going to be a tough game on Monday. To me, it wasn't an explosive game but we kept grinding it out a little bit."
It was more than a grind-out.
Besides Lillard's brilliant 40-point effort, Al-Farouq Aminu needed only nine shot attempts to score 23 points. The Blazers were 17 for 30 from 3-point range, yet still attacked enough to get to the line 29 times (making 23).
"We stepped it up," Lillard said.
If the Warriors get Curry back — he's listed as doubtful — then the emotional lift would be seismic. Plus, Golden State knows that taking a 3-1 lead back home would present them with a chance for not just a closeout opportunity in Game 5 but perhaps a nice bit of rest before facing either San Antonio or Oklahoma City in the West finals.
"We don't have the luxury of staying with a set rotation," Warriors coach Steve Kerr said. "We have to read what's going on and play different people based on what we see and what we need, but that's all right. We've got a lot of players who can play and they've been ready to perform all year."