Tony Romo released by Cowboys; named No. 1 NFL analyst at CBS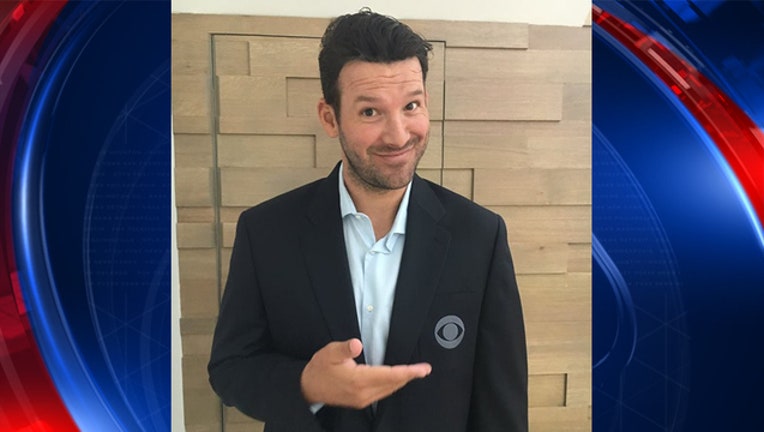 article
DALLAS - Dallas Cowboys quarterback Tony Romo is moving from the sidelines to the broadcast booth.
The Cowboys officially released Romo on Tuesday afternoon about the same time the now-former QB tweeted a photo of him wearing a CBS blazer. Romo will be the No. 1 analyst on CBS' NFL broadcasts alongside Jim Nantz.
"I have always known that once my playing career was over I wanted to become a broadcaster. I am ecstatic for the opportunity to work with Jim as I learn the craft and convey to fans my passion for this great game," Romo said in a release from CBS. CBS did not say what would happen with previous No. 1 analyst Phil Simms.
FOX 4's Mike Doocy said the news is not a huge surprise. Romo has been exploring his options since he suffered an injury last season and Dak Prescott took over as starting quarterback.
"I think when he played golf over the weekend in South Carolina in an amateur tournament that maybe should have tipped us off even more than it did," Doocy said. "I have not been able to independently confirm this yet, but certainly these reports indicate that Tony is ready to step away and that the Cowboys will release him."
Doocy said he thinks it would be a great idea for Romo to take a job in the booth.
"I'm happy for him. I think it's a great decision for Tony Romo given the nature of his injuries in recent years. I mean, this is a father of two young children with a third on the way and he'll have a bright future ahead of him in broadcasting," he said.
But will it be a permanent change? Romo reportedly told Jerry Jones he'd go into broadcasting "for now." It might be hard for someone who has been playing football every day to all of a sudden work in an office or broadcasting booth.
"I remember when Troy [Aikman] retired and there were reports it seemed like for three or four years after he'd gone into the broadcasting booth of the possibility that he might come back. So I'm sure those stories will be out there for a while. And you could never rule it out. Tony's a competitive person," Doocy said.
But Doocy said if Romo has indeed made the decision to move into broadcasting he's the type of person to throw himself into the job and try to become the best in that field as well.
Jerry Jones said in a release that Romo's release from the team was made in the best interest of Romo and his family.
"Tony has been a wonderful representative of the Cowboys organization for 14 years, and he left everything he had on the field. He will leave us with many great memories and a legacy of being, truly, one of the greatest players in Cowboys history. We are thrilled for him and his family that he will be able to continue working as a professional in the game he so dearly loves.
 "He is a young man who is just getting started on a long journey in life.  All the best my friend."