Warriors fall to the Lakers, 104-101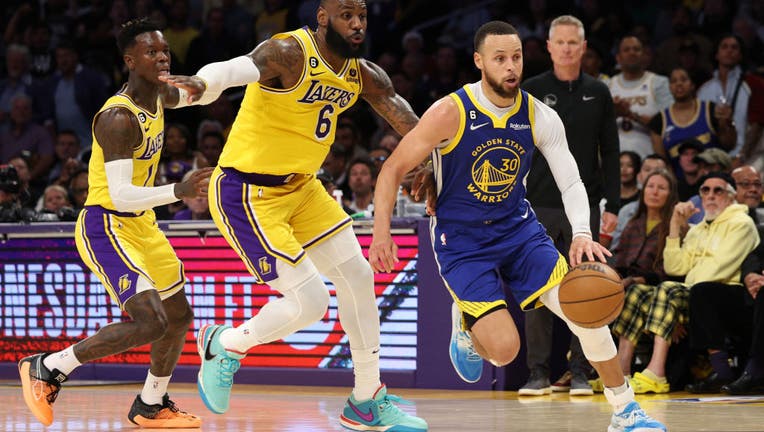 article
The Golden State Warriors fell to the Los Angeles Lakers Monday night 104-101.
Stephen Curry, the Warriors' point guard, led the team in game 4 with 31 points, 10 rebounds and 14 assists. Curry secured his second triple-double of the season, his last one occurred during the Nov. 1, 2022 game against the Miami Heat. 
Andrew Wiggins, the Warriors' small forward, posted 17 points and Gary Payton II, the Warriors' power forward and recent college graduate, had 15 points. 
But it wasn't enough to secure the win. 
The Lakers' LeBron James and Anthony Davis had over 50 points and 25 rebounds combined.
The Warriors trail 3-1 in the series, the next game is home at the Chase Center on Wednesday at 7:00 p.m.