1 killed, 2 injured in separate Oakland shootings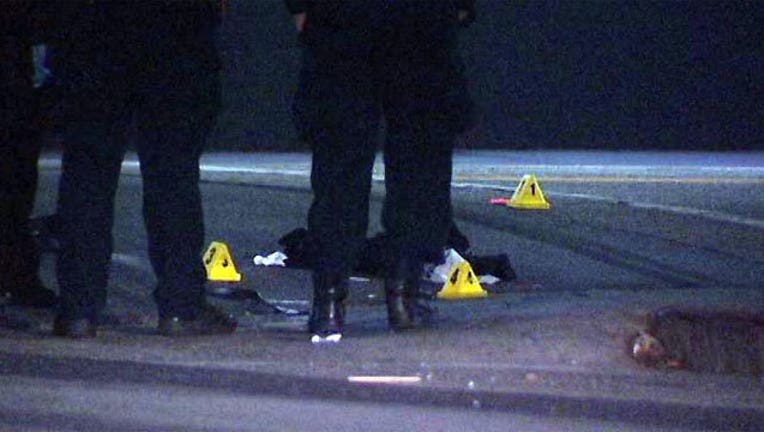 article
OAKLAND, Calif. (KTVU and wires) -- One person died and two others were injured in separate shootings in Oakland between Saturday night and early Sunday morning, police said.
Around 1:15 a.m. Sunday, officers responded to a report of a shooting in the 400 block of 14th Street, Oakland police Officer Nicole Allen said. Arriving officers found two people suffering from gunshot wounds, she said.
One of the victims was pronounced dead at the scene, Allen said. The other victim was transported to a hospital and was in stable condition as of this morning, according to Allen.
At least one suspect fled the scene on foot, she said.
On Saturday around 9:10 p.m., officers responded to a reported shooting in the 5000 block of Bancroft Avenue, Allen said.
An armed suspect fled the scene in a car, she said. The victim sought treatment at a hospital outside of Oakland, according to Allen.
An update on the victim's condition was not immediately available. No arrests have been made in either shooting as of Sunday morning, she said.