10 US charity staff to leave Sierra Leone amid Ebola scare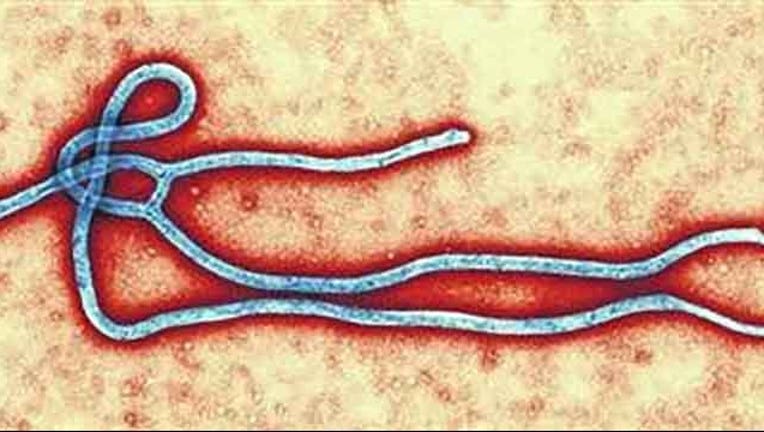 article
FREETOWN, Sierra Leone (AP) — Ten health care workers with a Boston-based nonprofit organization responding to Sierra Leone's Ebola outbreak are to be evacuated to the United States after one of their colleagues was infected with the deadly disease.
Partners in Health said in a statement Saturday that the 10, the largest group to be evacuated to the United States over possible Ebola exposure, would travel on non-commercial aircraft and be isolated in Ebola treatment facilities.
Four of the 10 health care workers arrived at Nebraska Medical Center in Omaha around 5:30 p.m. Saturday, spokesman Taylor Wilson said Sunday. None of them were sick, but if they do develop Ebola they will be treated in the hospital's specialized biocontainment unit.
The others will be monitored at U.S. hospitals with experience treating the disease in Atlanta and in Bethesda, Maryland.
On March 11, a Partners in Health medical worker in Sierra Leone tested positive for Ebola, and the 10 fellow workers "came to the aid of their ailing colleague," the organization's statement said. The 10 have not shown signs of Ebola and Partners in Health said the evacuations were ordered "out of an abundance of caution."
"They will remain in isolation near designated U.S. Ebola treatment facilities to ensure access to rapid testing and treatment in the unlikely instance that any become symptomatic," the group's statement said.
The Partners in Health staffer who became infected has already been evacuated and is receiving treatment at the National Institutes of Health in Bethesda, Maryland.
Partners in Health did not specify a timeline for the remaining evacuations and a representative of the U.S. Embassy in Freetown, Sierra Leone's capital, referred questions to Partners in Health and the U.S. Department of Health and Human Services.
Partners in Health began treating Ebola patients in Liberia and Sierra Leone last November, and the health care worker who tested positive for Ebola on March 11 is the first staff member to fall ill "as a result of a confirmed occupational exposure," the group said. It has more than 2,000 employees working in West Africa, including foreigners and locals and 600 Ebola survivors.
The World Health Organization estimated last week that the ongoing Ebola outbreak has killed more than 10,000 people, mostly in the West African nations of Guinea, Liberia and Sierra Leone. The outbreak is the largest ever for the disease. The rate of deaths has slowed dramatically in recent months but the virus appears stubbornly entrenched in parts of Guinea and Sierra Leone.
Both countries are still reporting dozens of new cases every week and the number of Ebola deaths taking place outside of hospitals remains high, suggesting that people are wary of seeking help or are hiding cases. In both countries there are still regular attacks against Western aid workers and officials are unable to track where the Ebola virus is spreading.
Ebola has also figured in Sierra Leone's recent political drama involving Vice President Samuel Sam-Sumana, who requested asylum from the United States on Saturday after soldiers came to his residence and disarmed his security team.
On Feb. 28, state media reported that Sam-Sumana had placed himself under voluntary quarantine for 21 days after one of his security personnel died of Ebola. Less than a week later, the ruling All People's Congress party expelled him, accusing him of "orchestrating political violence" and trying to form a new party in his home district.
Sam-Sumana's quarantine is not yet finished, but he went into hiding following Saturday's incident at his residence and his whereabouts are unknown. The U.S. embassy in Freetown on Sunday urged Sam-Sumana and the government to resolve their differences through the rule of law.