$15K reward offered for suspect in deadly Oakland hit and run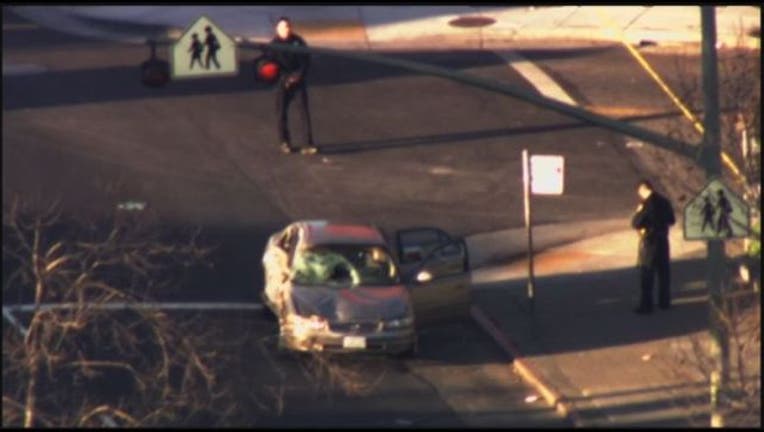 article
OAKLAND (BCN) - Police and Crime Stoppers of Oakland are offering a reward of up to $15,000 for information leading to the arrest of a driver who struck two pedestrians on Friday afternoon, killing one of them.
The collision was reported at 3:37 p.m. Friday at 32nd Street and San Pablo Avenue in Oakland.
Marice Summerfield, 40, of Lemoore, was pronounced dead at the scene and the other pedestrian, a 46-year-old Oakland resident, was taken to a hospital in stable condition, police said.
Police said the suspect vehicle appeared to have been traveling north on San Pablo Avenue toward Emeryville at the time of the collision. The driver fled the scene on foot, leaving the vehicle behind, and police did not immediately provide a suspect or vehicle description.
The body of Summerfield was removed from the bed of a pickup truck at the scene, but police did not comment on how it came to be in the vehicle.
Oakland police said anyone with information about the case should call their traffic investigations unit at (510) 777-8570.