1st suspect arrested in BART mob robbery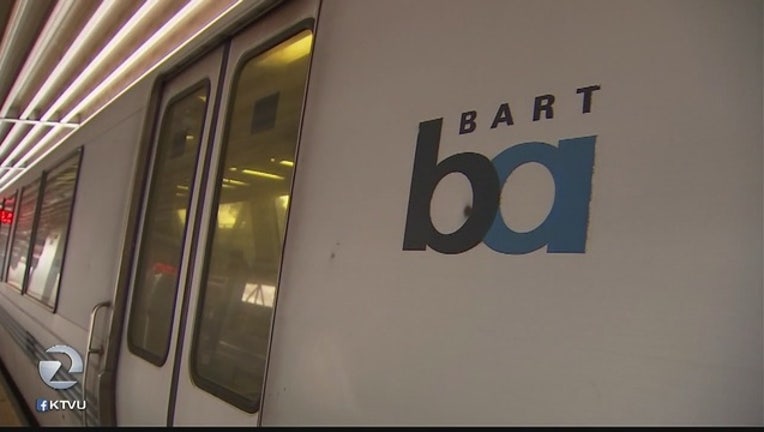 article
OAKLAND, Calif. (KTVU) - According to BART the first arrest has been made after a mob of 40-60 young people streamed onto a BART train in Oakland Saturday night, robbing multiple riders of bags and cell phones and injuring at least two people.
The person arrested is a minor. 
Earlier this week BART police said multiple suspects had been identified using video surveillance from inside the train car. At this point, they are not releasing the identities of those suspects. They say more warrants for identified suspects are "on the way."
Investigators continue to work on getting more information from the victims and they are hoping to identify more suspects. "We will continue to have increased police presence in and around the affected area and throughout the entire system.  We are currently developing a regional plan working collaboratively with allied agencies to address and solve the issue," according to BART police.
Witnesses reported that the suspects jumped the fare gates at the Coliseum station around 9:30 p.m. Saturday, then boarded a Dublin train and committed at least seven robberies, the agency's police log said.
Two people suffered facial and head injuries and were treated by paramedics, according to the log.
The suspects took one purse, one duffel bag and five cell phones, with six of the robberies taking place on the train car and one on the platform, the log said.
The suspects were reportedly unarmed, according to BART officials. Before BART officers could get to the station, the suspects fled, the report said. The Dublin train was held for about 15 minutes as a result of the incident.
BART police are pulling surveillance video they plan to share with Oakland police, Oakland Unified School District officials and the Oakland Housing Authority in hopes of identifying the suspects.
The images, however, can't be shared with the public because the suspects are minors, BART officials said.