2 critically ill after drinking toxic tea from Chinatown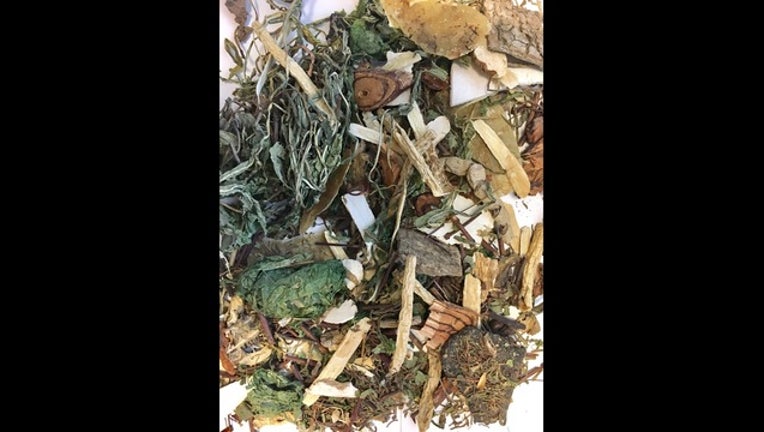 article
SAN FRANCISCO (KTVU)  San Francisco's Department of Public Health has issued a warning after two of the city's residents were poisoned and became critically ill from herbal tea they consumed from a Chinatown shop.
In separate incidents in February and March, the patients--a woman in her 50s and a man in his 30s, became ill within an hour after drinking tea that contained a lethal poison called Aconite, health officials said on Friday.
The plant-based toxin was found in lab tests provided by the patients and was purchased at the Sun Wing Wo Trading Company located at 1105 Grant Avenue.
The product has been removed from the shop's shelves by the health department as they work to trace the source of the poison.
Those who were affected quickly became weak, developed dangerous abnormal heart rhythms and needed resuscitation before being hospitalized. Aconite, commonly called monkshood, helmet flower, wolfsbane, chuanwu, caowu, and fuzi has no antidote. It is commonly used in Asian herbal medicine to help treat pain, bruises and other conditions, according to the Department of Public Health.
The health department says anyone who has consumed the tea and has not felt any symptoms should be fine, but if you have and experience symptoms, you should call 911 or immediately go to the hospital.
Symptoms occur rapidly and include sensory abnormalities, cardiovascular abnormalities (including chest pains, irregular heartbeat) and gastrointestinal abnormalities (nausea, vomiting, and diarrhea).