2 students shot in Los Angeles classroom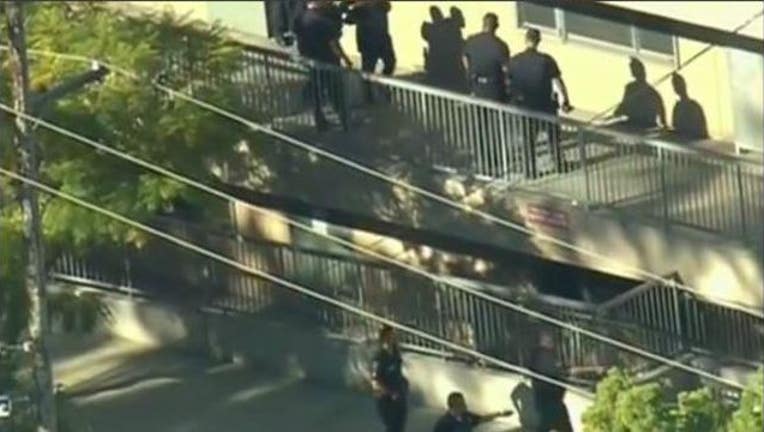 article
LOS ANGELES (AP) -- Two students were shot inside a Los Angeles middle school classroom Thursday morning and police arrested a female student suspect, authorities said. 
 
A 15-year-old boy who was shot was transported to a trauma center in critical condition, according to the Los Angeles Fire Department. A 15-year-old girl with a gunshot wound was taken to a hospital in fair condition, a department statement said. 
 
A 30-year-old woman who was not shot suffered unspecified minor injuries, the statement said. 
 
The gunfire erupted shortly before 9 a.m. at Salvador B. Castro Middle School just west of the city's downtown, police said. 
 
Television news footage showed a girl with dark hair and wearing a sweatshirt being led out of the school in handcuffs a short time later.
 
"With the suspect in custody the situation is under control," said Sgt. Edward Bernal of the Los Angeles Unified School District Police Department.
 

A gun was recovered, Bernal told KTLA-TV. 
 
Police cars blocked off an intersection near the school, and parents gathered at the street corner, talking on their phones and awaiting word on their children. Two ambulances pulled away from the area.
Gloria Echeverria was waiting outside a line of police tape for word on her 13-year-old son.
"I'm just hoping it has nothing to do with him," she said. "I'm just scared for all the kids -- school is supposed to be a safe place for them, and apparently it's not."