2 teens arrested after pursuit ends with crash into pedestrian, hydrant in SF Tenderloin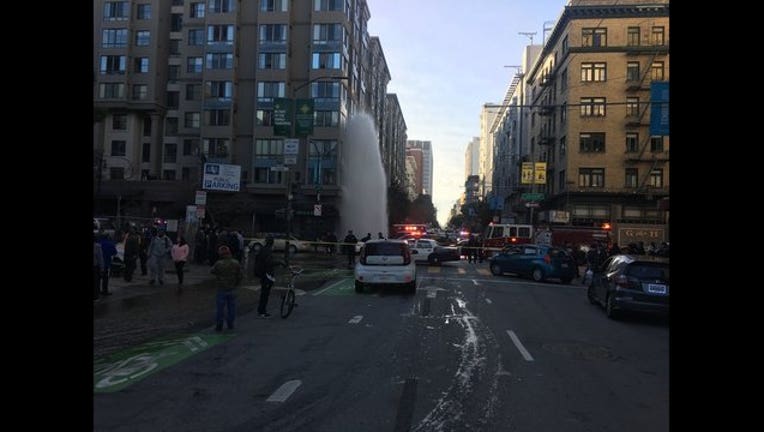 article
SAN FRANCISCO (BCN) Two 16-year-old boys were arrested after fleeing from San Francisco police in a stolen vehicle and then striking a pedestrian and fire hydrant in the city's Tenderloin neighborhood on Sunday afternoon, police said.
Around 3:30 p.m., officers attempted a traffic stop on the vehicle but the driver sped off. At some point, one of the boys got out of the car and fled, and the driver then hit the pedestrian and hydrant in the area of Turk and Jones streets, according to police.
Both teens were arrested and were determined to be wanted suspects, one for robbery and the other for aggravated assault, police said.
The pedestrian, a 43-year-old man, suffered minor injuries in the collision.
The San Francisco police Tenderloin Station account posted on Twitter a photo of a large plume of water that resulted from the crash into the fire hydrant and said the crash also impacted traffic signals in the area.