23-year-old identified as cyclist killed after colliding with patrol car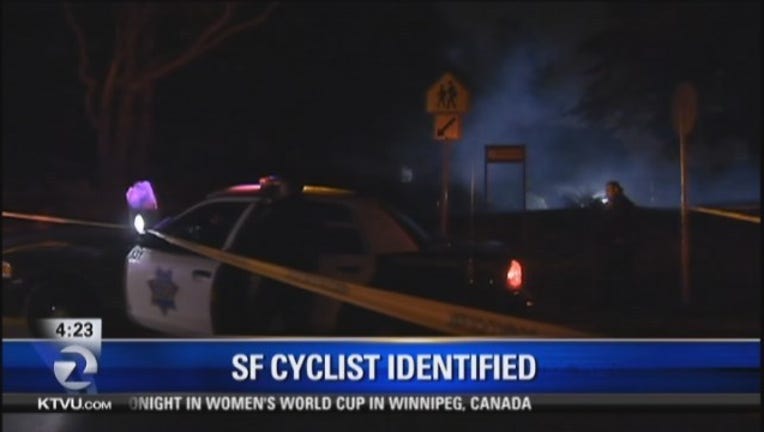 article
SAN FRANCISCO (KTVU) - A 23-year-old bicyclist who was killed Friday night in a collision with a marked police patrol vehicle in San Francisco's John McLaren Park has been identified by the medical examiner's office.
San Francisco resident Donald Pinkerton-DeVito was cycling on a fixed-gear bicycle on Persia Avenue near Sunnydale Avenue around 9 p.m. when the collision with the police vehicle occurred, according to San Francisco police spokesman Officer Albie Esparza.
Following the collision, the officers stopped and called for an ambulance, but Pinkerton-DeVito was pronounced deceased at the scene.
The Police Department's Traffic Collision Investigations and Crime Scene Investigations units responded to the scene. Esparza said on Friday night that it was unclear whether the patrol vehicle collided with the bicyclist or if the bicyclist hit the vehicle.
Esparza said the cause of the collision remains under investigation and that a toxicology sample would be taken from the driver.
According to Pinkerton-DeVito's Facebook page, he was an avid cyclist and participated in bike polo events.