3 dead, including minor, following Vallejo carjacking, police chase: CHP
FAIRFIELD, Calif. - Three people died after being ejected from a fast-moving stolen car following a carjacking in Vallejo and a subsequent police chase, according to the California Highway Patrol.
A representative at the Solano County Coroner's Office refused to identify any of those killed, saying it was a "protected case," but did reveal that one of the trio was a minor. 
CHP spokesman Andy Barclay said that officers were in the area about 12:40 a.m. Wednesday when "multiple armed suspects" carjacked a white Hyundai in Vallejo in the 1000 block of Tennessee Street.
Shortly after the officers tried to stop the suspects, they hopped into the vehicle and drove off on Interstate Highway 80 in Fairfield, Barclay said.
The chase continued until the driver tried to get off the freeway at Suisun Valley and Pittman roads in Fairfield, but ended up crashing, Barclay said.
Barclay said there were "multiple ejections," and three people were dead. At first, the CHP reported that only one person was dead. 
A KTVU camera captured the aftermath of a scene; CHP cars blocking the freeway exit, and a mangled car wreck under a tree. 
As for the original victim of the carjacking, Vallejo Police Sgt. Rashad Hollis said that person not injured, but no other details were released. 
KTVU photographer Keith Crook contributed to this report.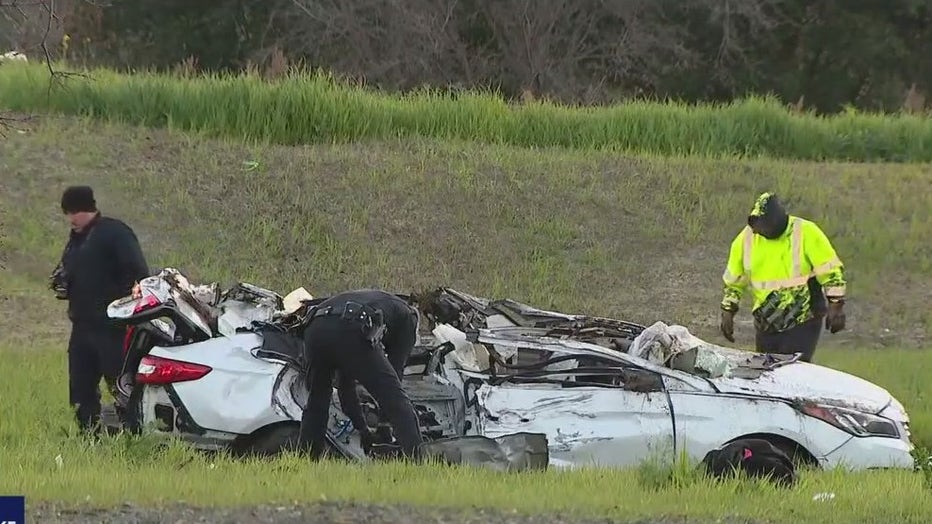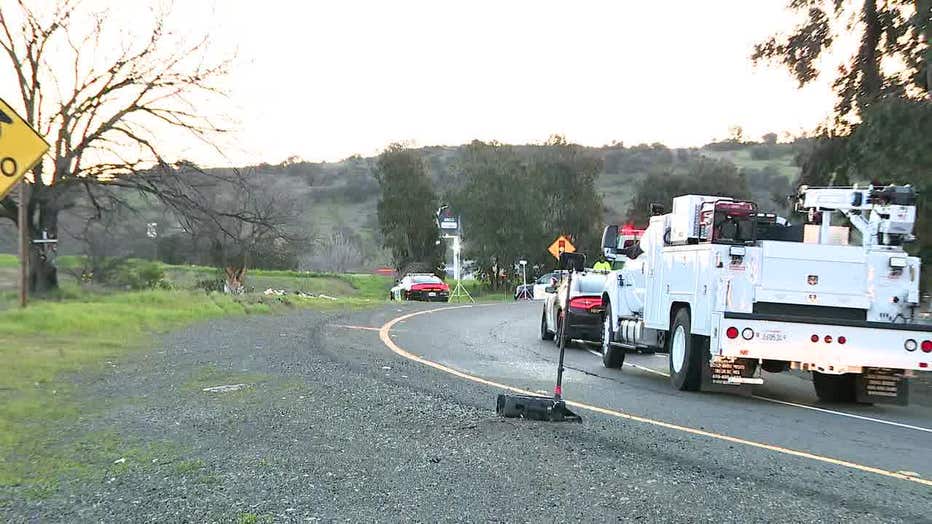 Three people died when they were ejected from a carjacked Hyundai at Suisun Valley and Pittman roads in Solano County. Feb. 22, 2023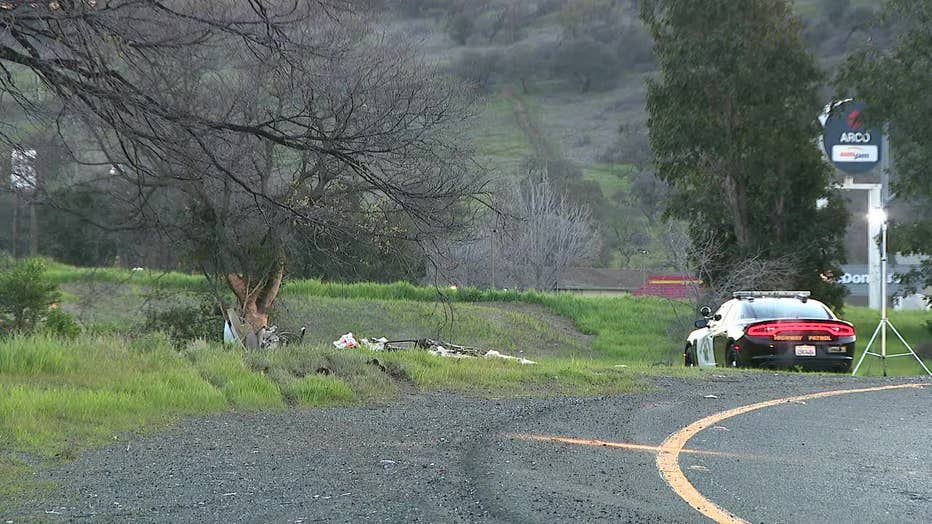 Three people died when they were ejected from a carjacked Hyundai. Feb. 22, 2023