3 little pig houses removed from Ohio crash site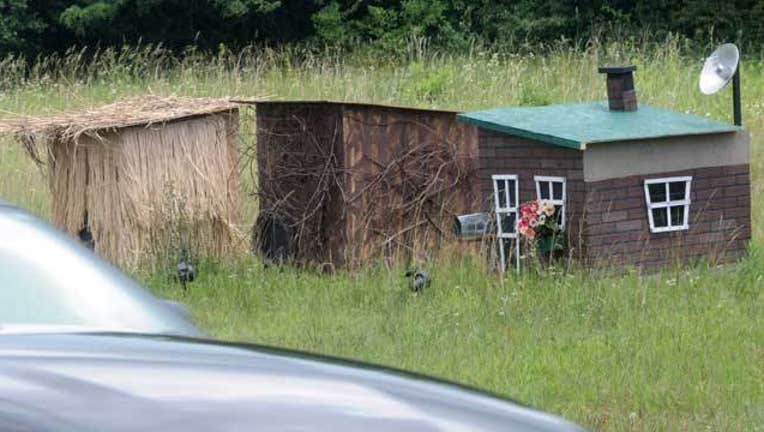 article
XENIA, Ohio (AP) — Three miniature houses modeled after the "Three Little Pigs" folktale have been removed from the side of an Ohio road where a truck hauling 2,200 piglets crashed — but it wasn't a big bad wolf that blew them away.
The Dayton Daily News reports the houses were removed Tuesday by the Ohio Department of Transportation after they were discovered in Xenia on Monday. It's not known who placed them there.
One house was made from straw, another was made of sticks and the last was made of bricks.
Authorities say they were removed because they were a distraction for drivers. Some pulled over to pose with the houses and caused a traffic jam.
Officials estimate 1,000 piglets died in last week's crash and some could still be on the loose.