'30 HOUR PARKING': Alameda street sign appears to have typo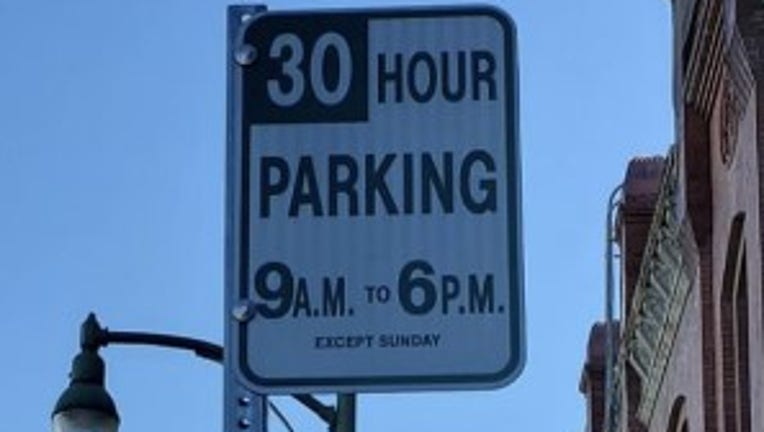 article
ALAMEDA, Calif. - A new parking sign in Alameda posted to social media has people laughing.
Located on Alameda Ave between Park and Oak streets, the sign showed up Tuesday and appears to have one typo.
It says, "30 HOUR PARKING 9 A.M. TO 6 P.M. EXCEPT SUNDAY."
"Uuuuhm, we may or may not have a portal to another time dimension here…except on Sundays," Sandi Ball said, posting the photo to Facebook.
Most parking spots within a few blocks are either 30-minute parking or paid meter parking. 
Further out, the best you can find is 2-hour spots. But a 30-hour spot is unheard of, and many responded that they will be looking to park in that spot.
"Is Alameda's sign-making department pulling an early April Fools' Day gag?" asked one user.
ALSO: DA reopens Mario Gonzalez case against Alameda police
"You had one job!" said another with an LOL.
"How does this happen?" asked another. "How many real people missed this in the process?"
KTVU reached out to city officials to find out about the likely typo and learned they are aware of the error and are working to fix the sign as of Wednesday afternoon.