3D print technology provides 'robohand' to 7-year-old girl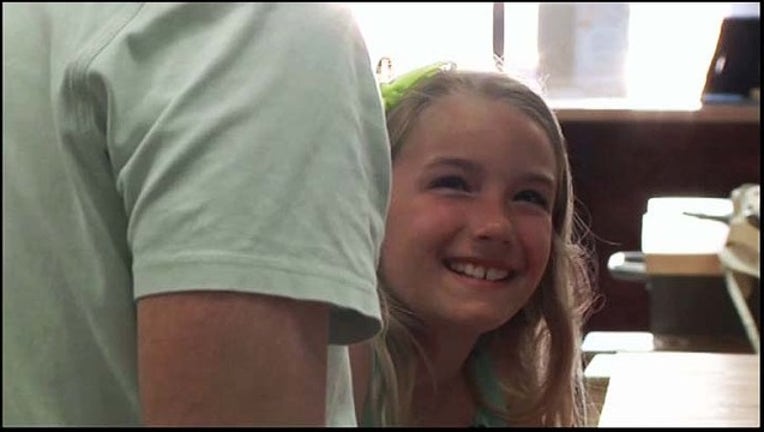 article
LOS ALAMITOS, Calif. (AP) — Although she never had much interest in prosthetic limbs before, Faith Lennox couldn't wait to slip on her new robohand and road-test it.
The 7-year-old, who lost part of her left arm when she was a baby, grabbed the replacement as soon as it came off a 3-D printer Tuesday in Los Alamitos, California. She put it on and raced off on her bicycle.
Later, Faith happily showed off the hand to others, flexing its pink and blue fingers as she gripped her small, stuffed "Finding Nemo" fish.
The prosthetic was constructed overnight at the Build It Workspace studio. It represents a breakthrough in small, lightweight hands that are economical and easy for children to use.
Faith's father, Greg, says he sees it changing her life in the years to come.