48 guns taken off streets during buyback program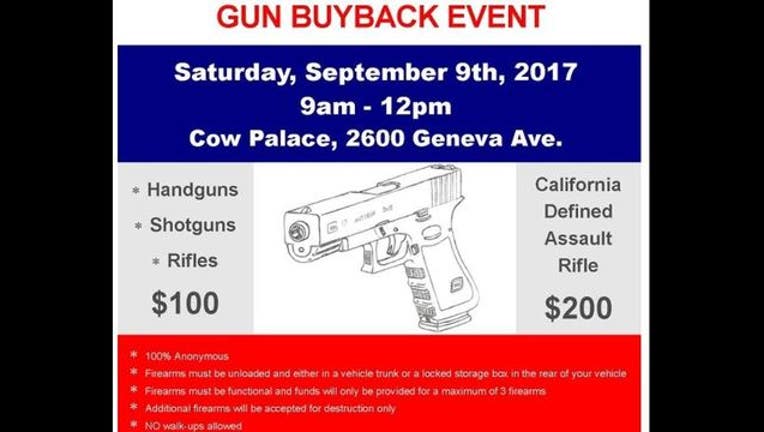 DALY CITY (BCN) - Daly City police took 48 guns off city streets today in a buyback program, police said.
The buyback was scheduled to start at 10 a.m. in the Cow Palace parking lot where San Mateo County Supervisor David Canepa and Daly City Police Chief Manny Martinez Jr. were scheduled to speak beforehand.
The buyback is being funded partially through a $5,000 Measure K district-specific grant. The measure, which approved a 1/2-cent sales tax increase, was passed in the 2016 election.
"When the police chief of the city you call home asks you to step up to the plate to help make your community safer, that's just what you do," Canepa said in a statement.
"This is one of the best investments I can make with Measure K funds as I believe it could potentially save lives," Canepa said.
According to Canepa's office, gun violence claims 32,000 American lives each year.