49ers will not release Kaepernick; will guarantee his $11.9 million salary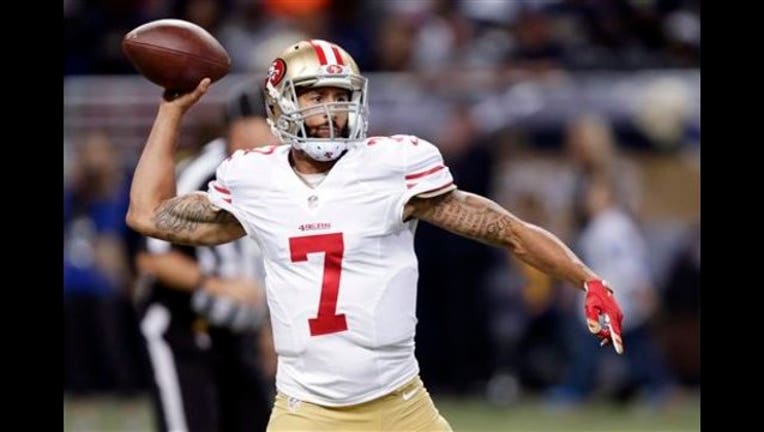 article
INDIANAPOLIS, Indiana (KTVU) - San Francisco 49ers quarterback Colin Kaepernick will not be cut.
General manager Trent Baalke told reporters at the NFL scouting combine in Indianapolis Wednesday, that the team will keep Kaepernick on the roster on April 1, which guarantees his $11.9 million base salary for the 2016-2017 season.
But when asked if Kaepernick would be the starter next season, Baalke said the team had two quality quarterbacks, in Kaepernick and Blaine Gabbert.
Baalke added that the team wants to improve, and is always looking for better players at all positions.
Baalke downplayed reports that Kaepernick was unhappy with the 49ers, and wanted to go to another team.
Football analysts say keeping Kaepernick through April 1 does not mean the 49ers will keep Kaepernick.
Experts say by publicly announcing Kaepernick will be on the roster , Baalke is telling teams interested in picking Kaepernick up, that they must trade for him.
They will not be able to wait, and sign him as a free agent.