5-year-old boy swept away by California floodwaters: Official search update
SAN LUIS OBISPO, Calif. - Officials in San Luis Obispo County gave an update on the search for missing 5-year-old Kyle Doan.
Authorities said Monday that dive teams and search crews are able to explore new areas because of lowering water levels.
Kyle was swept away during a recent storm. He and his mom were on their way to school when their truck was overtaken by floodwaters near Paso Robles.
'We haven't found him yet:' Dad has no closure on 5-year-old son washed away in California flood
Kyle's father, Brian Doan, said his wife got her son safely out of the truck when the current separated them. She abandoned the vehicle and grabbed Kyle's hand, but the current swept her son around to the other side of the tree. His fingers slipped away. He began to float away. Kyle couldn't swim.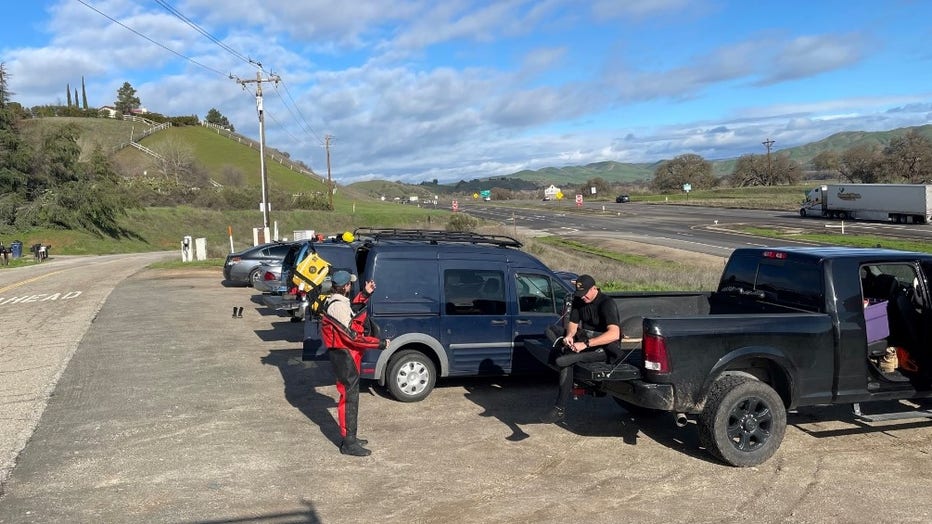 Conditions improved Monday in the search for Kyle Doan, the 5-year-old who was swept away by floodwaters. Photo credit: San Luis Obispo County Sheriff's Office
Last Friday, the National Guard joined the search for Kyle but another storm hit and conditions were deemed unsuitable.
On Monday, the weather started to change allowing crews to look for the boy again. 
The Sheriff's office said they anticipate the search to continue all week.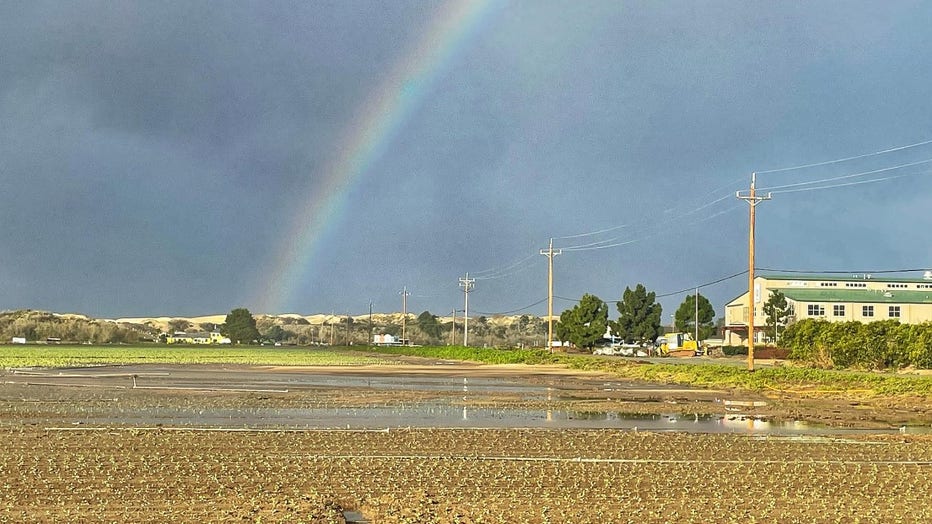 This photo was posted on Facebook by the San Luis Obispo Sheriff's office Monday, showing clearing weather and a rainbow.