51st annual Cherry Blossom Festival begins today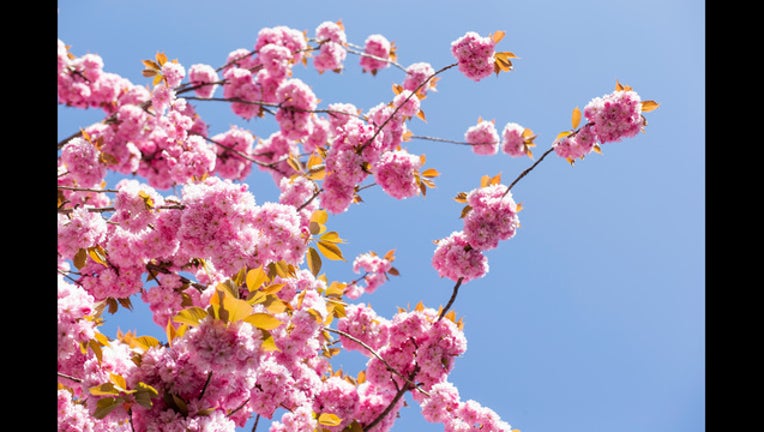 article
SAN FRANCISCO (BCN) - Taiko drumming, Japanese classical dancing and a ramen-eating contest are among the events on today's bill for San Francisco's 51st Annual Cherry Blossom Festival, which begins this morning.
The festival, which runs this weekend and next weekend, kicks off at 11 a.m. in Japantown at Post and Buchanan streets and runs all day, with a wide variety of performances and presentations.
This evening is 2018 Cherry Blossom Queen Program Night at the AMC Kabuki 8 at 1881 Post Street.
The crowning event of the festival is coming up next weekend - the Grand Parade on Sunday. The parade begins at the Civic Center at 1 p.m., proceeding up Polk Street and ending at Japantown at Post and Fillmore streets.
The Cherry Blossom Festival celebrates the blooming of cherry blossoms at one of three remaining Japantowns in the United States.