6 wildlife officers receive California Medal of Valor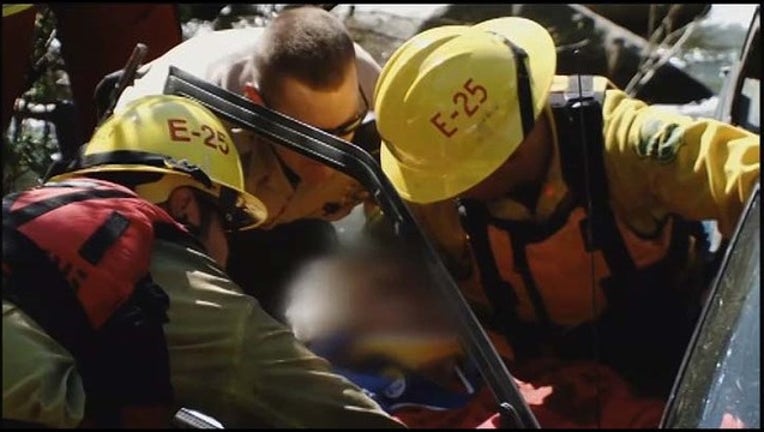 article
SAN FRANCISCO (KTVU and AP) -- Six wildlife officers from the California Department of Fish and Wildlife were awarded the state's highest honor for saving lives.
Officials say the six were among 52 state employees who on Thursday received the Medal of Valor for acts of bravery and heroism.
"All of our officers are trained and ready to take on any challenge while working in a remote county, on a river or the ocean or patrolling in an aircraft," said CDFW Chief of Law Enforcement David Bess. "The officers whose actions are being recognized represent the integrity of the entire CDFW force and we are very proud of them."
The crew of the patrol boat Bluefin was honored for saving the lives of several people on a capsized boat off the Santa Cruz coastline.
Wildlife Officer Kyle Kroll received the award for helping to save a couple in a vehicle that had gone over a ledge and into the Feather River.
Lt. Tony Spada was honored for saving two girls who had been swept into a slough.
Wildlife Officer Arthur Golden was honored for helping to save a man who was trapped in a truck that had veered off the road and down a steep embankment.