68 films showing at SF Jewish Film Festival starting Thursday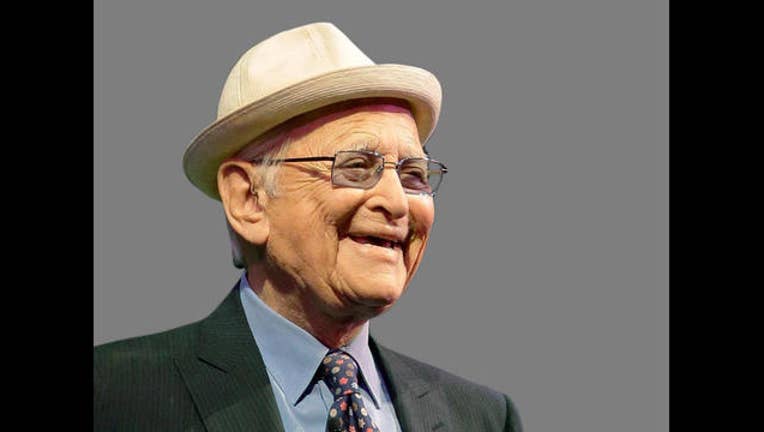 article
SAN FRANCISCO (BCN) - In the Jewish numerological tradition, "18" is a lucky number because it translates as "alive." Doubly lucky is the number "36" because it signifies "alive times two."
   
This year, the San Francisco Jewish Film Festival (SFJFF) is marking a vibrant 36th year by offering 68 films from 16 countries at four venues throughout the Bay Area, exploring what is "an evolving definition of what constitutes Jewish film and media," said SFJFF executive director Lexie Levan.
   
The program includes 10 "big night" features: narrative films, documentaries on subjects ranging from Israeli cuisine to Dr. Spock to Itzhak Rabin, television series, a social action day, panel discussions, and numerous guests -- filmmakers, actors and subjects -- to join in discussions with their audiences.
   
The festival opens this Thursday at the Castro Theatre in San
Francisco with "The Tenth Man," a romantic comedy that traces the return of a New York businessman to his chaotic roots in the Once district, the old Jewish neighborhood of Buenos Aires.
   
On Sunday at the Castro, Norman Lear -- creator of some of the most innovative and controversial television programs in the 1970s and 80s -- will be given the Freedom of Expression Award.
   
A film about his life, "Norman Lear: Just Another Version of You," will be screened, with Lear present in conversation with former SFJFF executive director Peter Stein.
   
At the Castro on Aug. 1 is "For the Love of Spock," a film about
Leonard Nimoy made by his son Adam. The film is both an intimate look at their father/son relationship and riveting for the many who adore his character in "Star Trek" TV episodes and movies.
   
This year, the festival spotlights comedy, with its one-time only centerpiece showing of "Robert Klein Still Can't Stop his Leg," a documentary tracing the career of one of the most influential comedians of the 1970s and early 80s.
   
The film is a personal look at Klein, with lots of input from comedians he influenced, including Jerry Seinfeld, Jay Leno and Billy Crystal, and a historical perspective on an era rich with Jewish comedy.
Klein will attend.
   
In "The Last Laugh," the Berkeley Big Night showing, director
Ferne Pearlstein poses the question of whether the Holocaust is a fit subject for humor.
   
Using a wealth of archival footage, Pearlstein's interviewees --
Mel Brooks, Sarah Silverman, Chris Rock, among others -- explore the limits, if any, of comedy and the purpose it serves.
   
Israeli television is a popular aspect of SFJFF programming, and this year will include episodes from "False Flag," an acclaimed suspense thriller involving five ordinary citizens accused of a high-profile kidnapping.
   
Sayed Kashua -- whose "Arab Labor" was a huge hit in past festivals -- will join the showing of several episodes of his newest series, "The Writer," centering on his fictional self, an Arab-Israeli, living in Israel and struggling with the challenges of that situation.
   
There will also be showings of episodes from "Shtisel," a series concerning a haredi (Orthodox) family.
   
Several documentaries center on the German-Jewish experience, including "A German Life," a portrait of Joseph Goebbel's secretary; "The People v. Fritz Bauer," a look at the Nuremberg trial prosecutor and post-war Germany; and "Germans and Jews," a lively discussion among Germans and Jews currently living in Germany on the way the two groups view each other.
   
July 29 is "Take Action Day," which focuses on the relation between social action films and "tikkun olam," a Jewish concept that means "healing the world."
  
This year, the festival pairs films on issues including income inequality, abortion, inadequate sexual assault prosecution and same-sex marriage with local organizations to inspire action.
   
The program at the Castro will run from Friday through Aug. 1. Films will be shown at the CineArts in Palo Alto from Saturday through July 28; at the Berkeley Repertory Theater in Berkeley from July 29-Aug. 4; at the Rafael Film Center in San Rafael from Aug. 5-7; and at the Landmark Piedmont Theater in Oakland from Aug. 5-7.