97-year-old woman in legal battle to stay in home of 60 years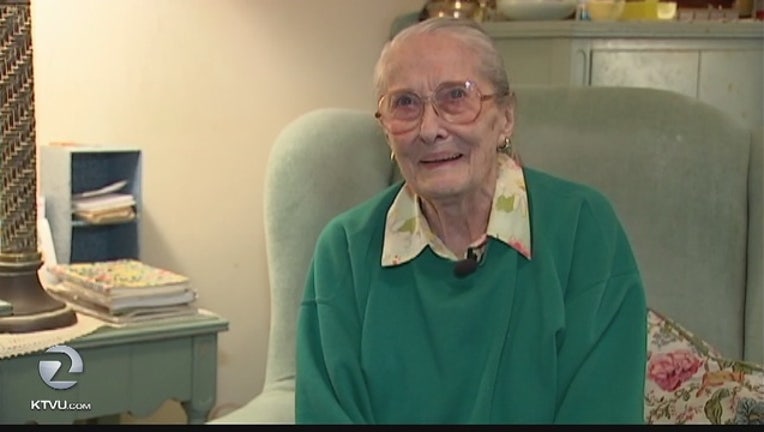 article
BURLINGAME, Calif. (BCN) - A 97-year-old woman is pursuing a legal avenue to keep herself from being evicted from a Burlingame cottage she has lived in for most of her life.
   
Marie Hatch filed a lawsuit today to uphold a verbal contract she made with a now-deceased friend to remain in the home for life, which has been challenged by an estranged spouse of that friend's granddaughter.
   
The lawsuit also claims damages for the apparent anguish brought on by the eviction proceedings that would lead to Hatch -- who suffers from agoraphobia, cancer and other ailments -- leaving a home she has lived in for more than 60 years.
   
Hatch originally moved into the home in 600 block of California Drive at the invitation of her friend, Vivian Kroeze, who needed a companion to assist her after the death of her husband, according to the lawsuit filed today.
   
Kroeze and Hatch made an agreement that Hatch would be allowed to live in the home for the rest of her life, an agreement honored by Kroeze's daughter and granddaughter after her passing.
   
"There was no need to write down the promise as the two women trusted each other completely," the lawsuit states. "(Kroeze) repeated her promise to her family, neighbors and many friends."
   
Kroeze's daughter, Beatrice, died and the home was transferred to the ownership of Kroeze's granddaughter, Pamela Kantz, according to the lawsuit. Kantz was murdered in 2002 at the age of 55.
   
Although the legal title is still in the name of Kantz, according to the lawsuit, the woman's ex-husband, David Kantz, has been collecting rent from Hatch for more than 10 years.
   
And on Feb. 11, that man's attorney, Michael Liberty, sent a 60-day notice of eviction to Hatch and her roommate of 32 years, 85-year-old Georgia Rothrock, according to the lawsuit.
   
"To try to put these women out on the street in total disregard of the promise made ... is despicable," Nanci Nishimura, an attorney from Cotchett, Pitre & McCarthy representing Hatch, said in a statement.
   
The lawsuit is seeking damages for alleged elder abuse stemming from the "enormous harm" this eviction notice caused Hatch, who her attorneys said had an attack of heart palpitations and visited an emergency room after receiving the warning.
   
After the public heard of Hatch's story, a GoFundMe account was created to support her potential moving costs. As of 1 p.m. today, more than 1,000 people have raised $44,705 of a $60,000 goal for her.
   
Hatch's attorneys said in a statement that while Hatch appreciates the support, she "wants to make sure that the contract is enforced and that her right to stay in her home is guaranteed." 
Kantz's attorney could not be immediately reached for comment on the lawsuit.