A quirky calendar of upcoming film & arts events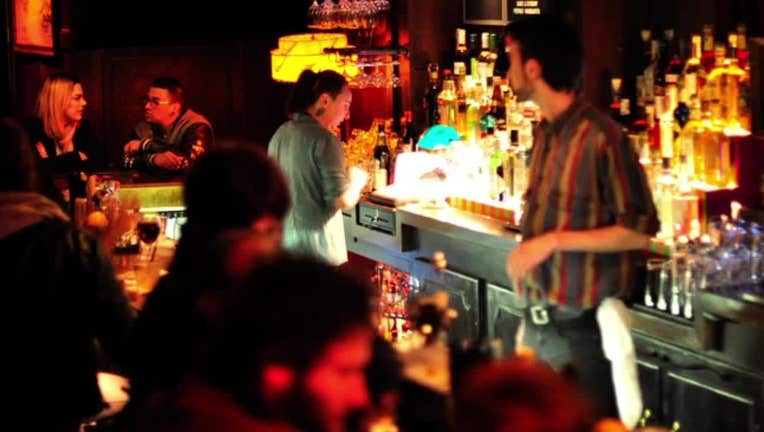 article
OAKLAND, Calif. - Off the beaten path, out of the ordinary, quirky, and weird can sometimes describe the Bay Area arts scene, but that's all meant in an endearing way. Here are some suggestions for you to get out and immerse yourself in the local arts and entertainment scene. 
In this edition, we go heavy on film options. 
Elbo Room JLS 'Final Show' 
We've covered the demise of the Elbo Room before, but that was its San Francisco version. Now, some five years later, the Elbo Room in Oakland is having its curtain call and is throwing a final week of live-music programming. The final show under the current ownership is set for Friday, March 31 with headlining act, Union Jack & The Rippers doing a New Wave of British Heavy Metal (Nwobhm) tribute, Phantom Hound, Chaki "the Funk Wizard" and Matt & Paul Magic. But this just in…one of the co-owners posted to social media that the venue has found a buyer and while the two new local owners will be revealing their concept soon, they are keeping the venue's name intact and are looking at a June opening. This is one legacy business that just won't quit. 
Elbo Room Jack London Square is located at 311 Broadway in Oakland. 
Outdoor cinema series
It's been one atmospheric river after the other and the unrelenting winter seems to be seeping into our spring, but will that stop outdoor movie lovers? We shall see. 
PROXY Spring Series returns to Hayes Valley for outdoor cinema screenings. It's like the drive-in theater, but since it's San Francisco, there are no cars. They already kicked things off with Jordan Peele's thought-provoking, dark sci-fi escapade, NOPE. But you still have a chance to catch screenings every Friday at 432 Octavia Street starting at 7:45 p.m. This free series runs through April 21. Some upcoming notable films included are, Till and Marcel The Shell With Shoes On. 
Film on Laserdisc!
It's not often you see a movie theater promoting a Laserdisc presentation, but that's exactly what's happening at 4 Star Theater's 'Rewind Wednesday.' Grab some popcorn at this recently reopened 1913 movie house, which also happens to be currently fundraising, and enjoy David Lynch's chilling 1992 thriller, Twin Peaks: Fire Walk With Me. 
Who knew an outdated form of physical media that peaked in the '90s could be so alluring?
Bonus screening of Angelo Badalamenti Industrial Symphony No. 1 (also on Laserdisc!) at 7 p.m. Twin Peaks at 8 p.m. Wednesday, April 5. 
4 Star Theater is at 2200 Clement Street in San Francisco's Richmond District. 
SF First Thursday Art Walk
What would an arts calendar be without the visuals? SF First Thursday Art Walk is every first Thursday of the month from 6 to 10 p.m. The event brings together arts and culture to the surrounding Lower Polk and Tenderloin communities. For the Thursday, April 6 edition, Moth Belly Gallery will present, 'Dearly Discarded Volume 2'. Scroll through this gallery's social media feeds and you will see some of the more wild, vibrant and perhaps even edgier outsider art the scene has to offer. If you can't make first Thursday, don't worry, the works featuring favorite artists' use of found, recycled and repurposed materials, will remain on display throughout April.
Moth Belly Gallery is located at 912 Larkin Street in San Francisco's Tenderloin. 
Castro in Exile Grease Sing-Along 
If you've been following the latest SF indie movie-house drama, you're probably aware of the Castro Theatre's somewhat uncertain future. Not only are the seats in limbo, but the programming at the theatre itself has become a point of contention with many of the neighborhood's purists. 
Normally you could sing-along to Grease at this 100-year-old movie palace, but with the Castro now being run by Another Planet Entertainment, the argument has been made that film screenings aren't necessarily viable. A group called Friends of the Castro is here to help you get your John Travolta, Olivia Newton John fix. There are rumblings of a prize for best Grease-inspired attire. The Roxie will host this Castro in Exile screening Friday, April 7 at 6:30 p.m. 
Roxie Theater is located at 3125 16th Street in San Francisco's Mission District.