Admitted gang member arrested after throwing gun off of highway overpass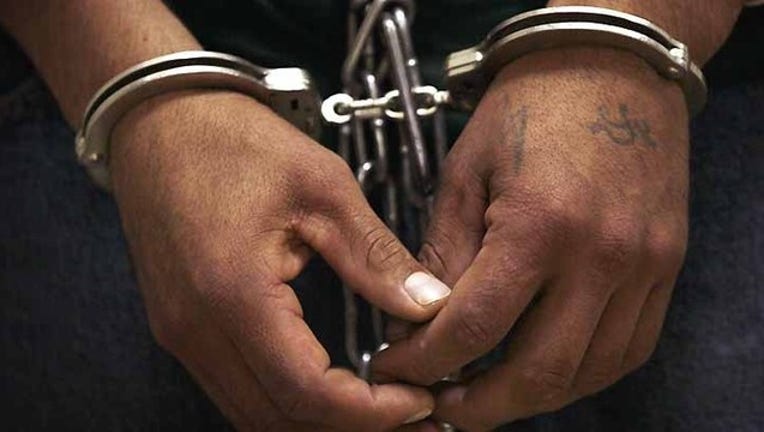 article
MONTEREY COUNTY, Calif. (KTVU and wires) -- A street gang member was arrested Thursday by Monterey County sheriff's deputies in Salinas after throwing a handgun from a highway overpass and fleeing into some residential backyards, deputies said.
Rodolfo Villa, 27, a transient, was booked into the Monterey County jail on suspicion of multiple felonies including illegal gun possession while a felon, carrying a concealed weapon, resisting arrest and being a member of a street gang, according to deputies.
Deputies responded to a call at 5:09 p.m. Thursday about a suspect wanted on an arrest warrant in the area of Post Drive and Davis Road just west of U.S. Highway 101 outside Salinas, deputies said.
After searching the area, deputies spotted the suspect walking along the on-ramp to southbound Highway 101 at West Laurel Drive in Salinas and then saw him run away to the middle of the overpass, according to deputies.
The suspect inadvertently ran toward other responding deputies and immediately threw a black Ruger Mark II .22-caliber handgun from the overpass onto the center median below and continued to run away, deputies said.
The man attempted to hide in the backyards of homes on Adams and Monroe streets north of West Laurel in Salinas but passersby pointed him out and helped deputies to find him, according to deputies.
The suspect, identified as Villa, is a convicted felon on probation and an admitted member of the Sureno criminal street gang, deputies said.