Woman and girl hospitalized after hit-and-run: Oakland police
OAKLAND, Calif. - A woman and a female child are hospitalized after being hit by a pickup truck in Oakland Saturday, police said. The incident is being investigated as a hit-and-run.
The incident occurred shortly after 12 p.m. on 34th Avenue and International Boulevard, officials said. Multiple callers contacted police regarding the crash and said the truck fled the area. 
SEE ALSO: Oakland police shoot attempted carjacking suspect
Emilio Mejia witnessed the moments of the crash.
"The guy wasn't thinking... He came speeding and went through the stop," Mejia said in Spanish. "He took a woman and the child. The little girl was 6 or 7 years old."
Mejia said the pickup truck was black.
"The woman had been hit pretty bad in the stomach and intestines. She had hit her head on the ground when she fell. She was in critical condition. She was screaming [the child]... on because of the pain of being hit, but also because she was calling out for her mother who was in a drastic situation.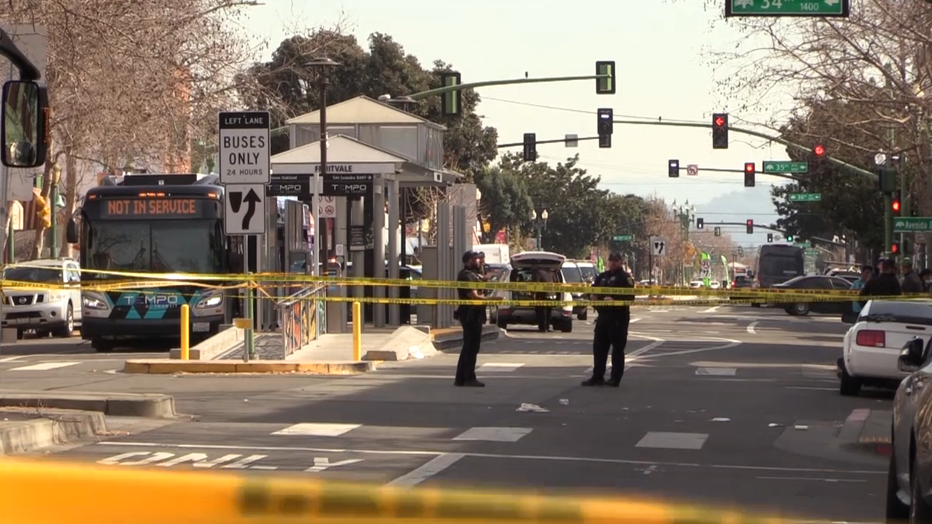 Hit-and-run in Oakland, woman and female child hospitalized.
Oakland Fire and Falck Ambulance also arrived at the scene to help with injuries. The woman and child were taken to local hospitals. Officials said the child is in stable condition whereas the woman is listed as critical but stable condition.
Police are asking witnesses or those with information to contact OPD's Traffic Investigation Unit at (510) 777-8570. The investigation remains ongoing.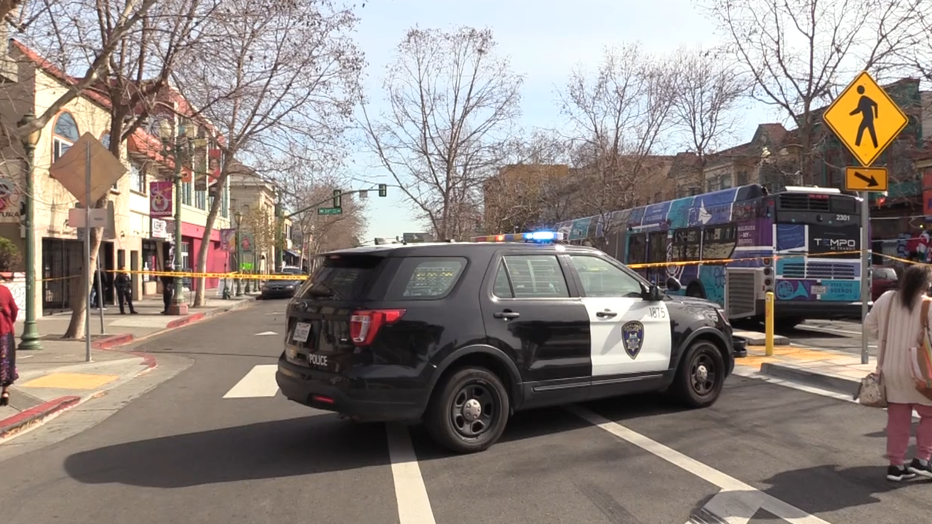 Hit-and-run in Oakland, woman and female child hospitalized.
O. Gloria Okorie is a digital reporter for KTVU. Email O. Gloria at o.gloria.okorie@fox.com or call her at 510-874-0175. Follow her on Twitter @ogloriaokorie.