Advocates to speak out against police collaborating with ICE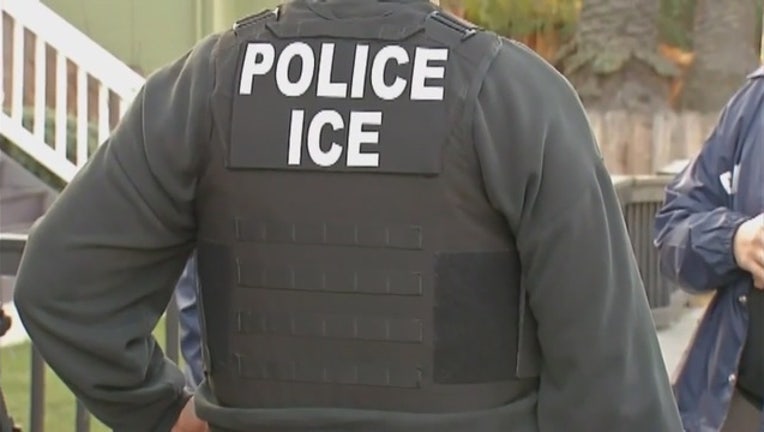 DALY CITY, Calif. (BCN) - Concerned residents and others will gather at City Hall in Daly City on Monday to tell police to stop working with U.S. Immigration and Customs Enforcement, according to Advancing Justice - Asian Law Caucus. 
That's because police stopped and unlawfully turned over Jose Armando Escobar-Lopez to ICE in May, according to the caucus. It will also be filing an administrative complaint against Daly City on behalf of 
Escobar-Lopez.
Advocates from the faith, immigrant rights and criminal justice reform movements will be speaking at the gathering and news conference, which will begin at 11 a.m.
According to the caucus, Daly City police stopped Escobar-Lopez while he was driving with his partner and partner's younger brother. Police allegedly refused to provide a reason for the stop and did not issue a traffic citation, but instead asked about Escobar-Lopez's immigration status. 
Police conducted an immigration investigation and then, according to the caucus, notified ICE and took Escobar-Lopez to the Daly City Police Station, where police facilitated his transfer to ICE. He is currently in ICE custody in Bakersfield facing deportation to El Salvador.
The caucus said this was a violation of Constitutional protections, federal law and state law, including California's state sanctuary law.
Daly City officials said following the arrest that it was an isolated incident but they are conducting an investigation into it. 
City officials said they will take appropriate action if any law or city policy was violated. 
Police are being retrained on all policies related to Senate Bill 54, California's sanctuary law, also known as the California Values Act. Police policies are also being reviewed to be sure they comply with SB 54, according to city officials.