Alameda County D.A. files misdemeanor complaint against former prosecutor, says he betrayed office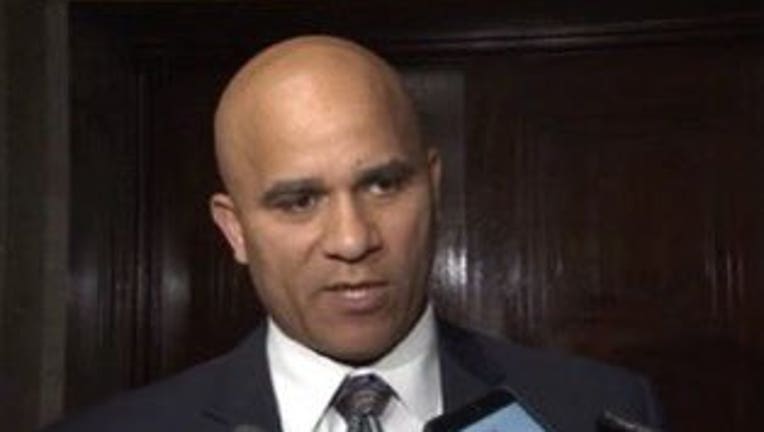 article
OAKLAND, Calif. - Alameda County District Attorney Pamela Price on Monday filed a misdemeanor complaint against one of her former prosecutors, who now works for the San Francisco District Attorney's Office. 
In a letter dated July 17 from D.A. Price to her employees, she outlines that Amilcar "Butch" Ford is accused of providing confidential work product information to a defendant and authored a declaration of support of the defendant on a case he worked on when he was employed in the Alameda Co. DA's Office. 
Price alleges this interference happened around April 26, 2023. This was the same day defense attorneys filed a motion to disqualify Price from further prosecuting the case of a fatal officer-involved shooting.
The defendant Price is referring to is San Leandro Police Officer Jason Fletcher. Fletcher was charged with voluntary manslaughter by the previous D.A. Nancy O'Malley after he shot and killed Stephen Taylor in a Walmart in April 2020. 
Price says Ford oversaw the Fletcher case for 18 months and appeared on the case on behalf of the Alameda Co. D.A.'s Office for at least one hearing. 
Price says Ford retained Fletcher's attorney, Michael Rains, to represent him personally. "Ford is alleged to have provided Mr. Rains with confidential, privileged work product information concerning the Fletcher case. The complaint alleges that Ford relayed the substance of private conversations he had with another attorney in our office in January 2023 regarding the Fletcher case, including case strategy, attorney  assignments, charging options, and other professional opinions about various aspects of the case, and that Ford memorialized his conversations with this attorney in a sworn declaration that he provided to Mr. Rains," the letter read. 
Price says Rains then used this information in the aforementioned motion to disqualify. "That motion was denied, and Ford subsequently resigned from his position," Price states in her letter. 
Price's complaint alleges Ford, one of Price's leading critics, breached several professional rules and codes of conduct. She says his actions constitute grounds for mandatory disbarment under the state Business and Professions Code. 
"It hurts everyone in our community when people who swear to uphold the law break it," Price wrote. She added that she was disappointed by this turn of events, considering it a betrayal to the office. 
Ford, who now works for SF D.A. Brooke Jenkins, said "She is charging me for being a whistleblower on her administration." He added, "Prior to speaking to my attorney, I had filed a formal complaint with the County about the conduct she describes." 
Rains, said of Price, "She doesn't understand the law, so she just freelances." He said Ford acted ethically. "This is a bogus filing. It's another example of why she should not be the D.A. It's shameful."
At the end of D.A. Price's letter she says there is a lesson to be learned here and that it's no one, even within the justice system, is above the law. 
KTVU's Henry Lee contributed to this report.